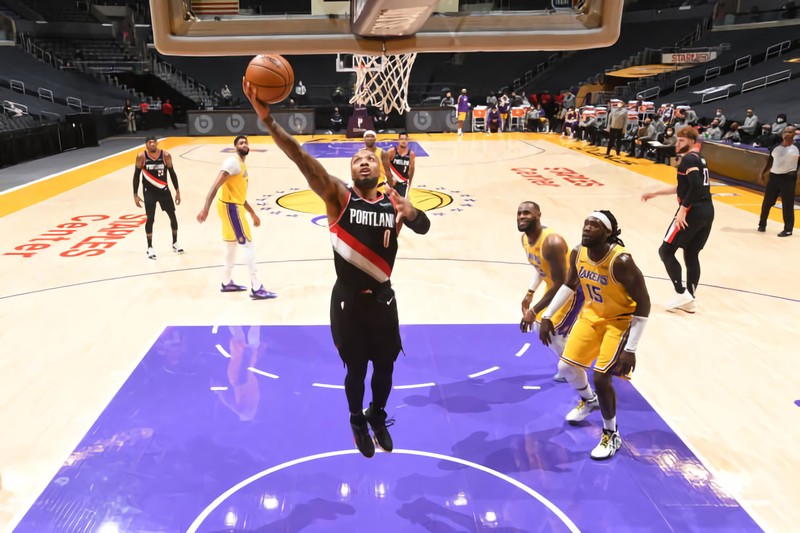 Monday's NBA starring to enjoy the current defending champion Los Angeles Lakers in the duel against Portland Trail Blazers in a luxury encounter between teams that know each other very well.

First Half
Lakers would show great energy in their game at the start of the duel and take a quick 10-point lead with great fluidity in their play, while Blazers would react with a shot from the perimeter of Gary Trent Jr. that would put the game to 1 possession, the match became more physical, ending the first quarter with Lakers leading by 4 possessions.
The first minutes of the second period Blazers would go up on the scoreboard first with a pass from Simons to Kanter who would shoot with a reverse perimeter shot, then a shot from the perimeter of Trent Jr. who was being the offensive factor for Portland in this period, Lakers would discount the advantage by Horton-Tucker who would shoot on penetration, ending the first half winning Blazers by 2 possessions.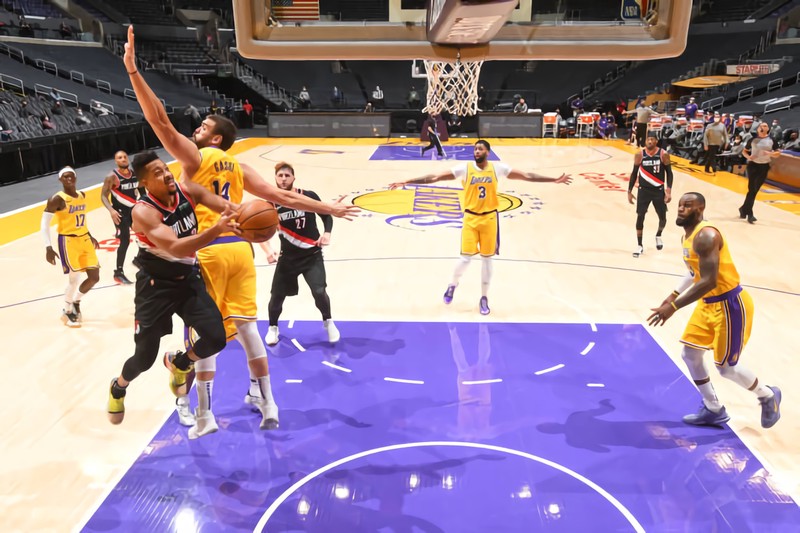 Second Half
Lakers would improve their defense and defensive approach and draw the game, Los Angeles continued to raise their defensive level and increase the lead, Davis assisted Gasol who cut to the hoop and converted easily by board, Lillard responded with an effective shot from the perimeter and discounted the lead to 1 possession, ending the 3rd quarter with a 1 point lead for Lakers.
The game was level in the first minutes of the fourth, Trent Jr. would convert an effective shot from the perimeter and then Lebron James would respond with another bombing from the 3-point line, Gary Trent Jr. would follow On Fire from the perimeter and become the offensive factor for Blazers, the Lakers would react with an effective shot from the perimeter for Lebron James, ending the game 115 - 107 with a victory for Blazers surprising the Lakers.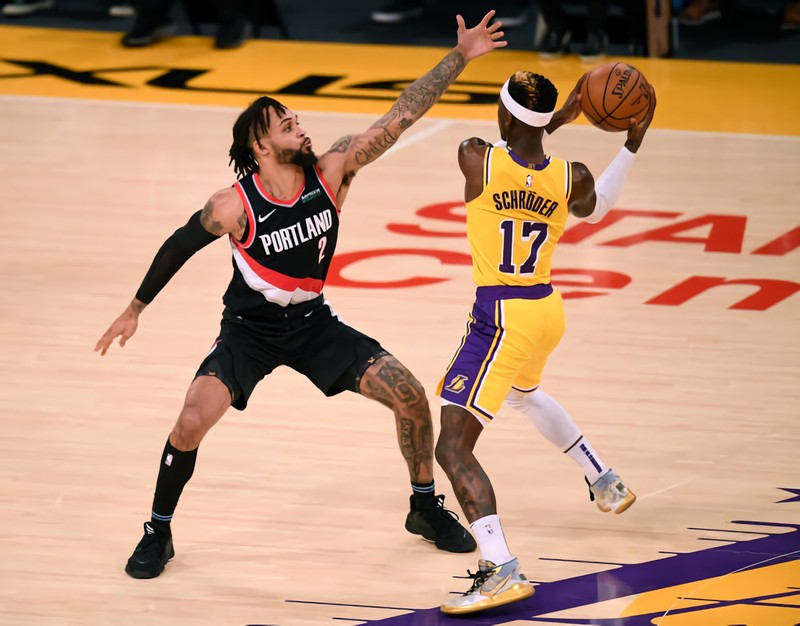 Best Performances
Damian Lillard 31 Pts. 4 Reb. 5 Ast.
Gary Trent Jr. 28 Pts. 3 Reb.
CJ McCollum 20 Pts. 3 Reb. 11 Ast.
Leave me your impressions and opinions about the game and we will establish a real luxury interaction.