Great encounter where the leader of the conference this Toronto Raptors faces Philadelphia 76ers of the most competitive teams in the league.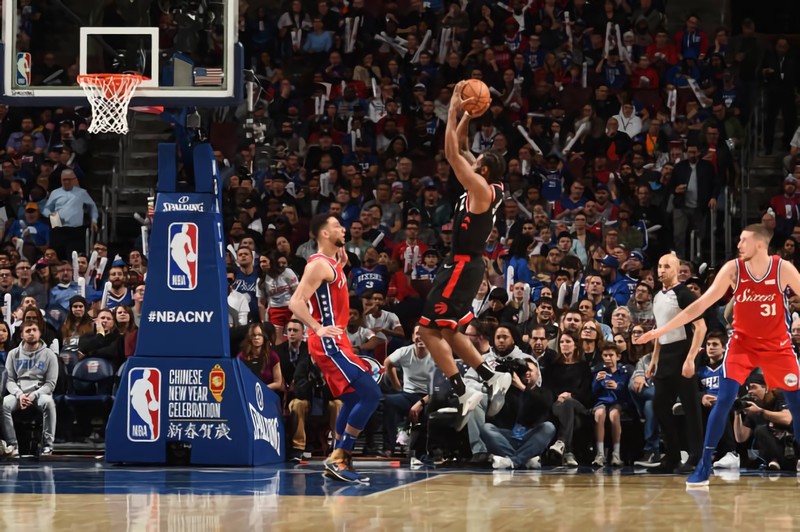 Game Summary
In the beginning the Raptors came out with determination and implemented an excellent offensive, on the side of the 76ers had a low defensive identity that allowed Toronto to increase its advantage, but 3 minutes from the end of the period 76ers discounted by some quick breaks, although Raptors continued with their obvious energy in the attack, ends the first period with a good advantage for Toronto.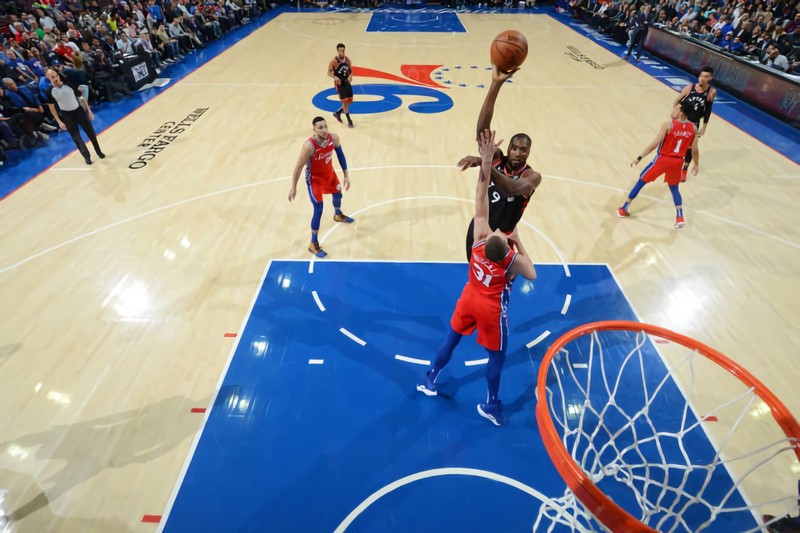 Still extending the advantage of the Raptors, Philadelphia was absent in the game and Toronto accumulated a dangerous advantage, 76ers tried to react through the game of Embiid but had to row extremely strong to discount the wide advantage of the Raptors, finishes the first half 72 - 55 Raptors up.
Second Half
From the second half 76ers began to adjust its defense and was gradually decreasing part of the advantage that accumulated the Raptors, but could not get close to minimal possessions, because in certain partial Raptors responded, the repeated ball losses of Philadelphia did not let him approach, had many errors in that sense, with a marked advantage ends the 3rd period winning Raptors.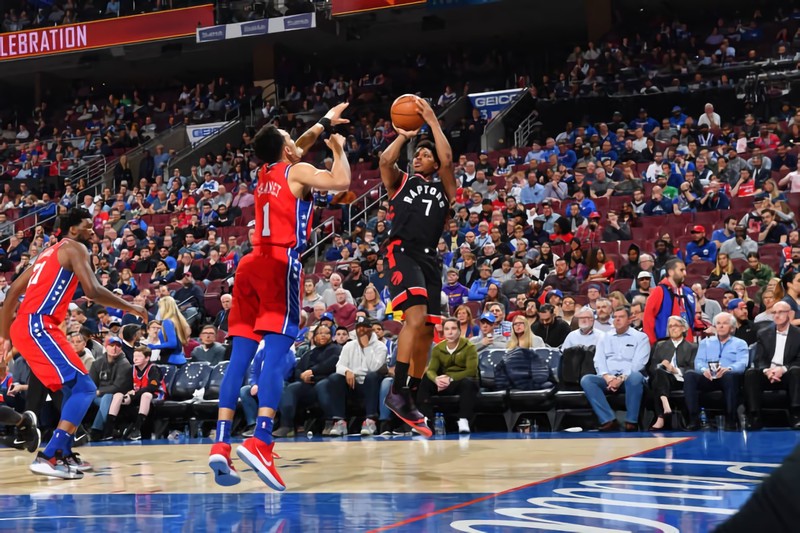 Everything seemed that the game was going to have total control of Raptors but to 7 minutes to finish the 76ers have a great reaction through the leadership of Embiid and places the encounter to 3 possessions, although Raptors also improved their offensive avoiding that they approached definitively the 76ers insisted in committing the same errors and were desperate in the attacks and lost many key balls, finishes the encounter 107 - 119 in victory deserved for the Raptors on 76ers.
Details and Personal Analysis
From the beginning the Raptors took the lead on the scoreboard through a more organized and structured game, multiple ball losses, a recurring error suffered by the 76ers in attack this season and this meeting became more evident, the coach Brown has to emphasize correcting this error, by the Raptors made their game with a clear offense and a defense that increased when the game more deserved it, get a valuable victory of visitors.
Best Performances
Kawhi Leonard 24 Pts. 7 Reb. 3 Ast.
Serge Ibaka 20 Pts. 10 Reb.
Kyle Lowry 20 Pts. 6 Ast.
Leave me your impressions if you enjoyed the meeting or read the publication.