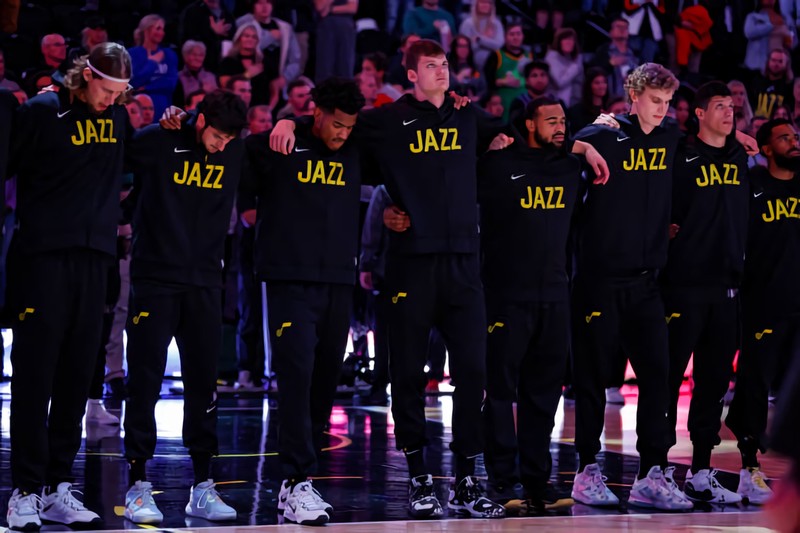 The Jazz was dismantled almost completely sending several of its star players to different teams in the league, but at the beginning of the season and being able to see the game of these new Utah Jazz I can say that it is a pleasure to see them play, the chemistry and team work they have put together in such a short time is impressive, the technical direction I can say that it has been great.
This team has resurfaced, they have had the wisdom to add to their roster very interesting pieces, that before were in other teams but they didn't really take advantage of the talent that these players have.
We could start with Lauri Markkanen the Finnish center is a player that despite his height is extremely versatile, he can play all positions and has a very efficient shot from the perimeter, he also has a great impact in the paint, he is a very young player but he is already very well adapted to the league, if he stays healthy he can be the next European star of the NBA.
I also have to talk about Collin Sexton extremely fast player who has a lethal attack to the basket, it is difficult for his defenders to stop the speed of this driver who has a dynamic change of pace.
Horton-Tucker coming from the Lakers is another of the new talents joining the Jazz is a player who has a good shot from the perimeter but also has the ability to attack the rim in an acrobatic way, Utah is starting to have very important weapons that are cohesioning very well in the team.
The depth of the Jazz is of high quality Utah retained Mike Conley player who already has many battles in the league and Jordan Clarkson who now seems to be faster and who has improved his game considerably, Conley is a pilot to which we can trust the ball as it is efficient from the perimeter in addition to regulate excellently the times of play, adding also that he is an assisting luxury.
Utah Jazz also has a center that surprised me Walker Kessler who has a strong presence in the paint with his 7 feet tall, he has performed very well in his work so far this young campaign.
Other pieces: Kelly Olynyk, Leandro Bolmaro, Malik Beasley, Alexander-Walker, Jarred Vanderbilt, not to mention that they have yet to activate Italian Sinome Fontecchio who had a great performance in the last Eurobasket held.
The Jazz team so far in the league is proving to be a very serious rival, with pieces which have meshed in a very interesting way, it's nice to see this team playing, if you are listening to this podcast and have not yet seen the Utah Jazz I assure you that you will enjoy a good basketball, I have not been disappointed yet, I hope it has been interesting analysis, so follow me to be in tune with the next content of this podcast basketball Fragments.
Enjoy the work in this podcast and don't forget to subscribe for future updates.
Twitter https://twitter.com/agfnzn1
Instagram @dread_negro