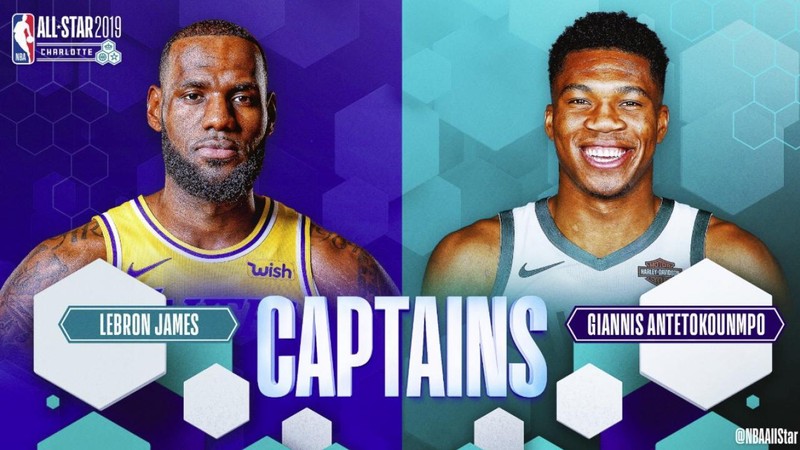 Following of them being the top vote getters LeBron for the West and Giannis for the East. Now it is time for them to provide their choices of their preferred teammates come game time in Charlotte for the 2019 NBA All Star game. Watch this very entertaining draft picks by two teams by top two vote getters LeBron James and Giannis Antetokounmpo.
I personally enjoyed when Giannis has side comment of saying "isn't that tampering" when LeBron was asked about his first choice which is Anthony Davis. In reference of his influence in the outcome of the AD trade negotiation. The GM LeBron came out as he proposed a trade for Ben Simmons against Russell Westbrook. It is both light, entertaining but at the same very purposeful in their choice selection for their own All Star teams.
Here is a brief summary of the draft result:
Team LeBron:
Starters - Kevin Durant, Kyrie Irving, Kawhi Leonard and James Harden
Reserves - Anthony Davis, Klay Thompson, Damian Lillard, *Ben Simmons, LaMarcus Aldridge, Karl Anthony Towns, Bradley Beal
Team Giannis:
Starters - Stephen Curry, Joel Embid, Paul George, Kemba Walker
Reserves - Khris Middleton, Nikola Jokic, *Russell Westbrook, Blake Griffin, D'Angelo Russell, Nikola Vucevic, Kyle Lowry
*traded
Watch and enjoy!