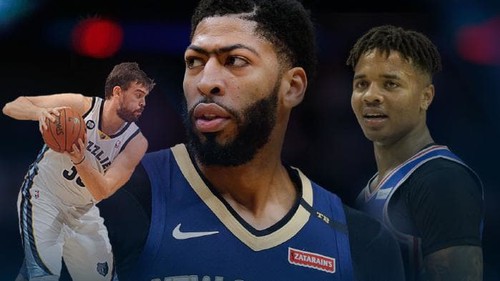 The biggest trades or no trade that happened on the eve of deadline. Naturally, biggest things happen on the last hour as teams are looking for best deals before sealing any of them.
The biggest news is that no Anthony Davis trade happened at this time, The Pelicans decided to wait further until maybe seeing what are the other teams maybe offering for AD this coming summer.
So here are the list of the big trades that happened before Thursday's deadline.
Marc Gasol to the Raptors - I personally like this upgrade by Toronto Raptors. One may argue that Valanciunas is closely getting in to the offensive output of Marc Gasol. But defensively, Gasol is just on another level, he has not been a defensive player for no reasons.
Father time may have diminished his physical prowess, but he can still read the defense well in a team concept and calculated opponents' movement and that has him tied for sixth in charges drawn this season with 16.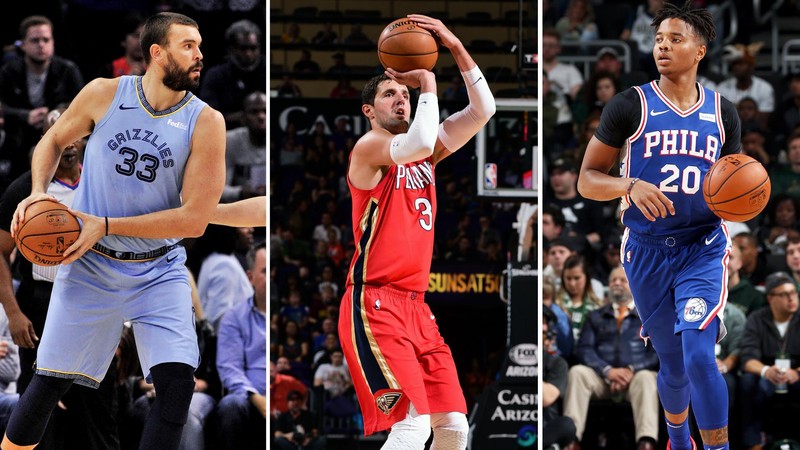 Playing alongside another defensive player of the year Kawhi Leonard and block specialists Serge Ibaka can make them formidable against any opponents. Defense wins championships, with him, Ibaka and Leonard on the floor can spell doom to opposing teams especially come playoffs time.
Nikola Mirotic to the Bucks - Nikola Mirotic will draw big players to guard him because of outside shooting skills. Giannis who is already a monster in the lane will have more space to operate inside. It will be open lane for Giannis and with his athleticism, need we say more why is it a winning deal for the Bucks to get Nikola Mirotic?
Harrison Barnes to the Kings - This shows how serious are the Sacramento Kings in getting to the playoffs this season. Harrison Barnes is perfect fit in the sense that he doesn't need the ball to start with him. He complements any players by just letting the game come to him and act when opportunity comes in.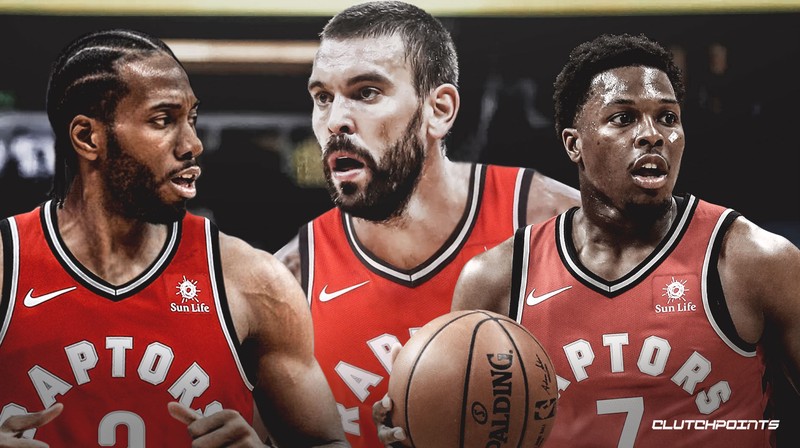 Markelle Fultz to the Magic - Markelle Fultz needs time to develop his game. Sixers doesn't have time to wait and wants this as starting season for a title quest. Perfect fit for the Magic who does not have a serious playoff campaign to consider. Orlando Magic has the luxury towait for Mrkelle Fultz to blossom in his game.
Otto Porter to the Bulls - Porter is a versatile wingman tha can smoothly fit into Bulls' starting line up. This should be an upgrade to the Bulls status, Otto Porter is locked in for next season, and has a player option he's likely to take for 2020-21. This ensure that they have a decent player with them for years.
Avery Bradley to the Grizzlies - Aside from tax and financial reasons, getting Avery Bradley may help the Grizzlies tank while maintaining a decent competitive game at Memphis.
Here is a video from The Starters that also talks about these trades. Enjoy!
I posted an article on my LinkedIn profile about decentralized social media platforms like Scorum and others. Please visit Decentralized Social Media - A New Way To Earn Just By Being Yourself Online. (Make Extra Money from Anywhere Without Your Own Website.)