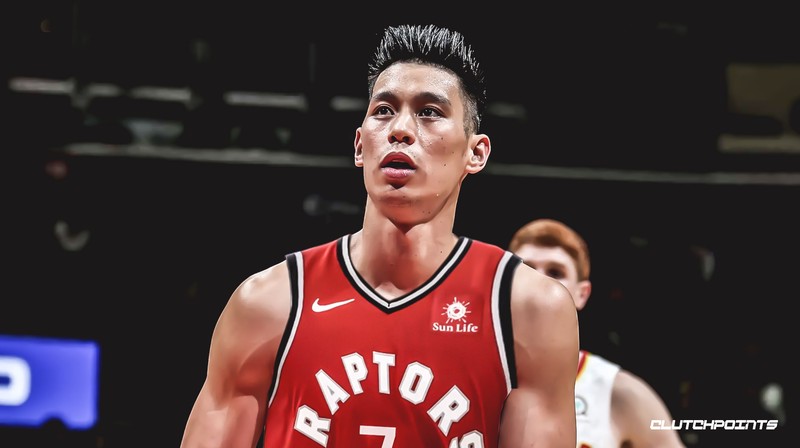 Seven years ago, February 14, 2012, this happened (see video below) where Jeremy Lin in the height of his Linsanity days at New York pulled a game winning three dagger to the heart of an opposing team which was (ironically) the Toronto Raptors.

Now, February 13, 2019, Raptors is giving a heartwarming welcome to the new member of the squad. The fans are loving it, that Jeremy received a standing ovation when he entered the game 4 minutes in the first quarter.
Jeremy Lin blended in perfectly in the Raptors game, contributing eight points, five assists and five rebounds in 25 minutes off the bench. Lin who started his NBA career as a Golden State Warrior has the Raptors as his ninth NBA team. What a journey it has been, GSW to NY Knicks, to Houston Rockets to LA Lakers, to Charlotte Hornets, to Brooklyn Nets to Atlanta Hawks and now the Toronto Raptors.
What a time also for his career where he is virtually moved from Atlanta Hawks (zero chance to playoffs) to Toronto Raptors where has a possible shot for the title. Not only that, with his millions of loyal fans all over the world a rekindled Linsanity movement is surely sweeping all over the globe. I am surely looking for a new Toronto number 7 jersey shirt in the coming days...
Here is Jeremy Lin's Toronto Raptors game debut highlights, enjoy!
I posted an article on my LinkedIn profile about decentralized social media platforms like Scorum and others. Please visit Decentralized Social Media - A New Way To Earn Just By Being Yourself Online. (Make Extra Money from Anywhere Without Your Own Website.)