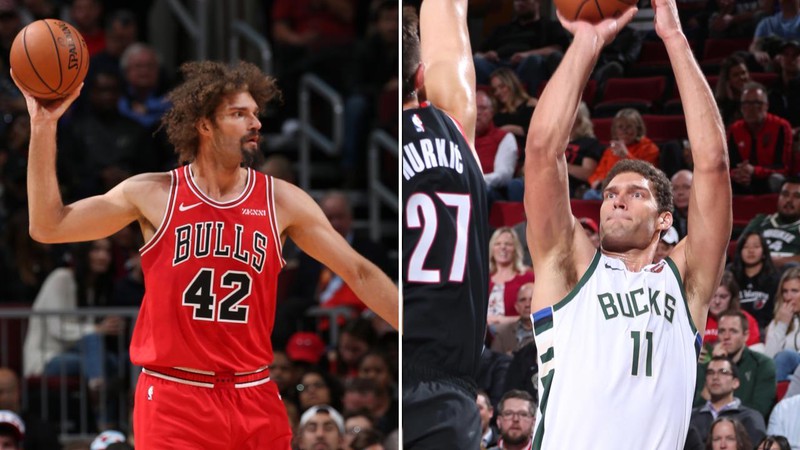 To me, Brook Lopez is the number one reason why Milwaukee Bucks is a team with one of the best records in the NBA today (second only to Raptors). This is not to discount Giannis Antetokounmpo's contributions to the team. Giannis will always be the focal point of the team. He can practically occupy all five positions both in offense and defense and the numbers he puts up every night are just league records' shattering.
But it is also undeniable that what Milwaukee lacked last seasons (3 point threats and rim defense) are the things that Brook Lopez provided to them. In fact statistics wise, Brook Lopez provided Milwaukee with the best result changing stats.
The Bucks has an offensive rating of 113.0 in 233 minutes with Lopez and without Giannis. And an offensive rating of 104.3 in 350 minutes - a rating which would only tie them with the Orlando Magic which is 27th in the NBA- with Giannis and without Lopez.
This is the lacking ingredient that Brook Lopez can provide to the team - Middleton and Bledsoe can run the offense and attack the rim when Giannis is not around, but it doesn't have enough outside shooters to space the floor when Lopez does.
Brook Lopez has so much evolved as a big man shooting from three's that he earned the moniker as the "Splash Mountain". Also being seriously considered as one of the entry in the All Star 3 point shoot-out contest at Charlotte this coming February 9.
How Lopez's Presence Impacts His Teammates Bucks Starters
Offensive Rating With Lopez Offensive Rating Without Him
Antetokounmpo 114.0 (582 minutes) 102.1 (333 minutes) Middleton 116.0 (604 minutes) 102.3 (232 minutes) Bledsoe 114.8 (660 minutes) 103.3 (211 minutes) Brogdon 112.1(470 minutes) 99.6 (339 minutes)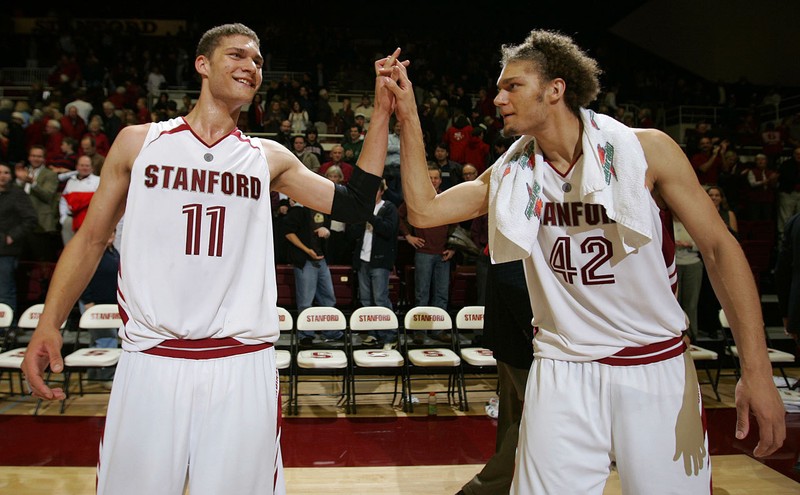 Ok, so I already established the value that Brook Lopez has provided to the Milwaukee Bucks team. Now, let's take a look at his twin brother Robin Lopez. Robin Lopez is now playing at Chicago Bulls. Although he is currently healthy and active but it seems that he never fits to the current system or program that the Bulls wants to take that you could only see him playing if one of the young centers are tired or is already in foul trouble.
Robin Lopez has some playoffs experience that just a few years ago almost eliminated Celtics team and can be very valuable for the Milwaukee Bucks come playoffs time. He also fits very well as a rim protector for the Milwaukee team especially if his twin brother sits out.
These two also played very well during their Stanford days. And trade rumors says that Chicago Bulls are willing to part ways with Robin Lopez in exchange for future draft picks. Chicago is into rebuilding mode for their franchise's future. If Milwaukee is serious for their playoff campaign this season, they should consider getting the services of Robin Lopez.
What about you? Would you recommend the services of Robin Lopez for the Milwaukee Bucks team? Please share us your thoughts by leaving a comment below.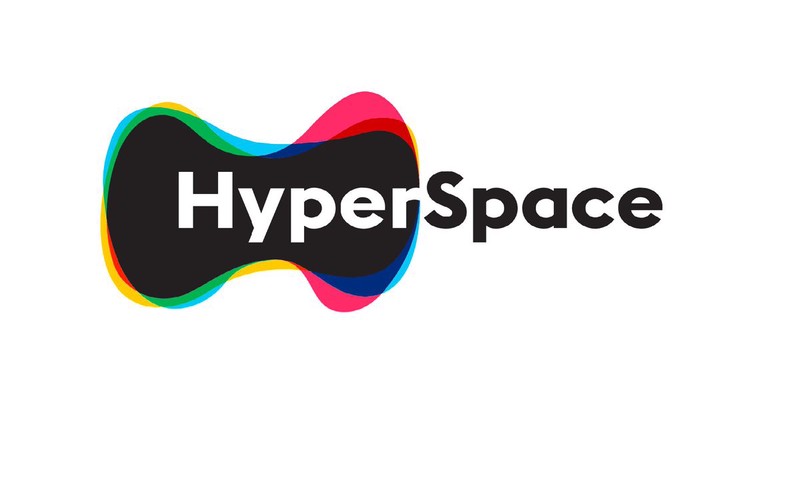 You can also catch me on Hyperspace HyperSpace uses UBI (Universal Basic Income) principle to give all users FREE tokens every day. Tokens you can use to amplify other content and earn you more income.
I am the admin of HyperSports where you can get real and be passionate about your teams or athletes by sharing to us contents about them.