See us O our basketball star, we miss all of you in our city. Restore our pleasure in NBA games like all, we hope to come back for us. shouted basketball lovers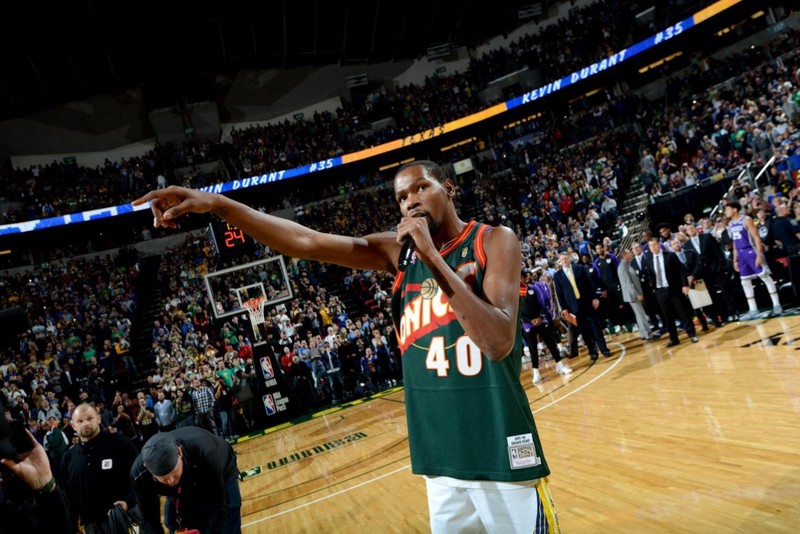 The NBA preseason continued Friday night, October 5, 2018, local time with one of the songs that brought the defending champions, the Golden State Warriors, to the Sacramento Kings.
The match was won by the Golden State Warriors with a score of 122-94. The GSW victory was not held at the cages of the two teams, but was held in a city they had not visited for a long time.
The city has a high desire for basketball, but has lost its favorite team about a decade ago, a city that is very longing for the sound of the bell and the shouting of the NBA audience. That is Seattle.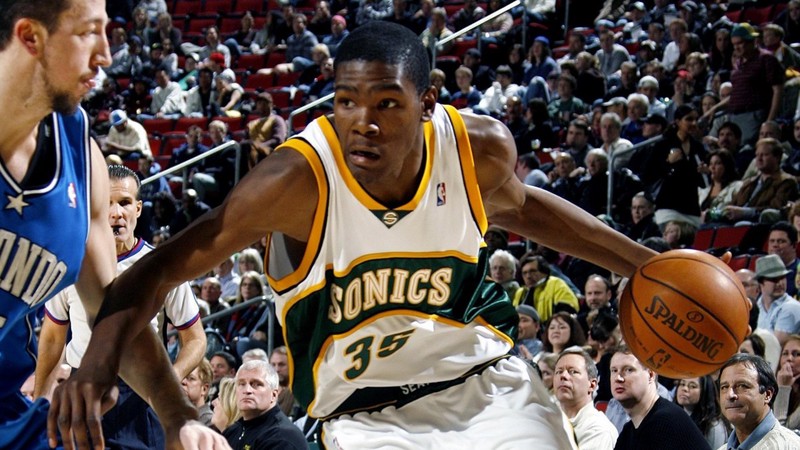 The team which is familiarly called the Sonics officially left the city of Settle and the NBA after the 2007-2008 season, the same season as the election of Kevin Durant in second place in the NBA Draft by Sonics. Therefore, the return of GSW to Swattle city brought its own emotions to Durant
Durant immediately showed a nostalgic atmosphere with Seattle and used an old Sonics jersey when introduced to the audience, at that time.
Durant wears jersey number 40 with the name Kemp behind which refers to one of the Sonics stars, namely Shawn Kemp.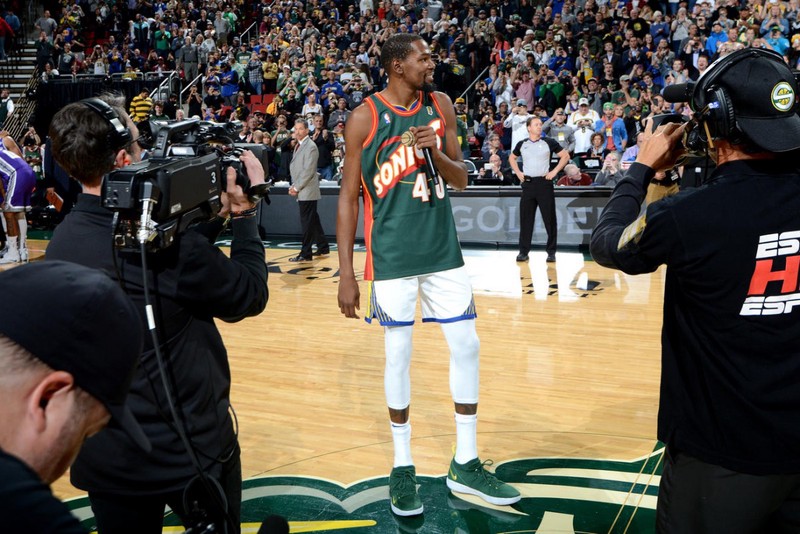 The city of Seattle as one of the cities with the highest basketball passion in the United States and even looks like the world, it is a pity to miss the NBA. On the other hand, the transfer of a team without a well-planned plan will also not be good for a league that is quite stable like the NBA, like the previous city of Settle has experienced. It is interesting to wait for Seattle and Sonics to re-green the NBA?