LeBron in the Pulisic jersey: BVB-Star is honored
About two weeks ago, basketball superstar LeBron James surprised his Instagram followers with a picture wearing Christian Pulisic's jersey.
Now the US national player in the service of the football Bundesliga Borussia Dortmund has commented on the action of the four-time NBA champion.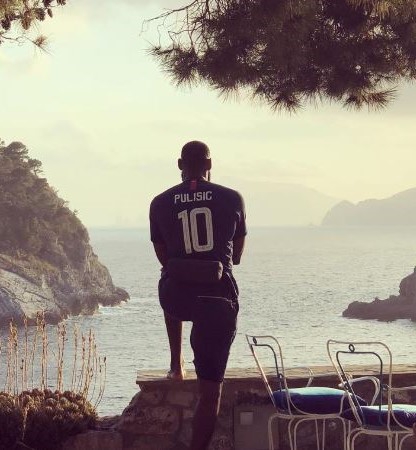 "I did not expect that," said the 19-year-old before BVB's trip to the US and revealed how it came about that James owns a footballer's jersey: "He's one of my biggest sports idols and I have a jersey for him cleverly."
The offensive man got into raptures when looking at the photo. "Seeing how he wears my jersey is incredible, because I also wear his jerseys," Pulisic stated.
Who knows, maybe there will be a chance to meet LeBron in the US adventure of BVB for the 19-year-old. However, the nine-day program of the black and yellow is full. In addition to marketing appointments in a total of three cities, training sessions and test matches are on the agenda.
So Pulisic has its hands full, not just athletic. The US footballer of the year 2017 enjoys great popularity in his homeland, a reason why the BVB leadership drew this time towards America.
"It's going to be a lot of work for him, it's similar to Shinji Kagawa in Japan," commented Managing Director Carsten Cramer, referring to the important role of the Dortmund midfielder as a door opener in the recent Asian trip.
The lush program can not scare Pulisic. "My family will be in Pittsburgh, I'm looking forward to that," said the near-Hershey-born attacker.