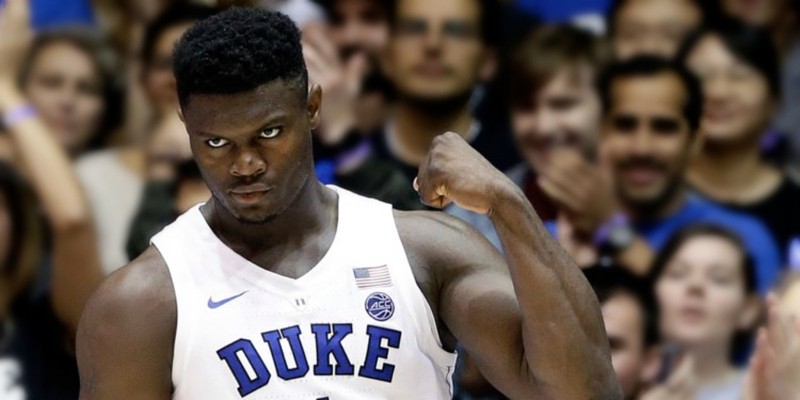 Zion is a freshman at Duke university, he stands 6"6 and weighs 285 lbs. If he was in the NBA today he would be the 2nd heaviest player in the league, crazy right?

What makes Zion special?
Zion is by far the greatest athlete to ever play basketball for the Duke Blue Devils. Do not let his weight fool you, he is an athletic freak who can jump higher than LeBron James, to give you an example.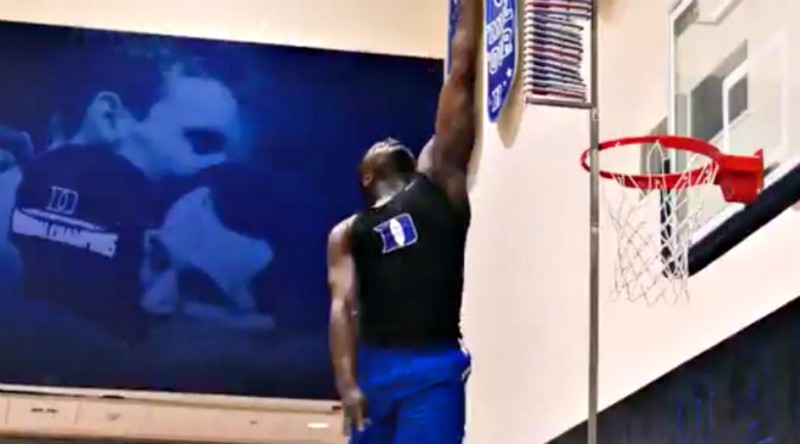 It is well documented that the vertical leaping abilities of basketball players are often exaggerated. With Zion, there is no exaggeration, his 45" vertical leap is real and when you consider how much he weighs, this is not a player you want to stand in front of when he is on a fast break.

Save a life, let him dunk!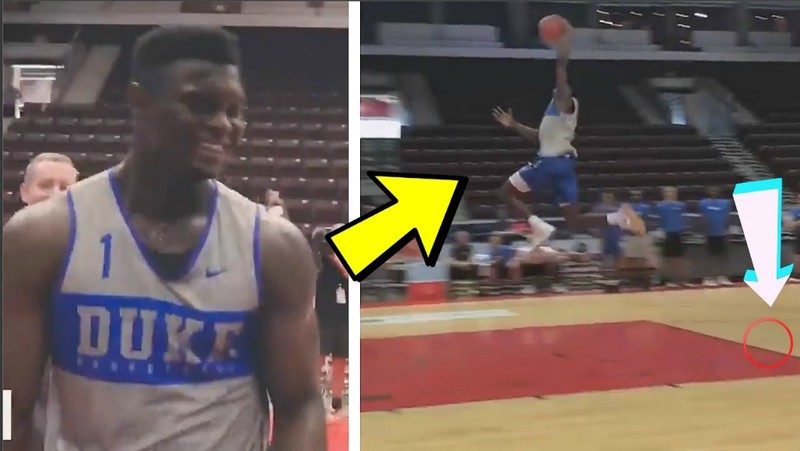 Yes, this photo is real there is video evidence of this impressive dunk made from the free throw line. Zion may be the heaviest basketball player to ever complete this dunk.
His dunks look more impressive when watching him live, he is truly a one of a kind athlete, destined for stardom.
Duke is ranked #1 in the country, the best basketball program in the nation. Zion Williamson is not the only reason for this, but he is the main reason. No one has been able to slow him down on the court, let alone stop him. He is an NBA ready talent aiming to win a national championship this season with Duke.
You can be sure that NBA teams are watching him, the entire basketball world is taking notice. Zion williamson is the most popular basketball player who is not in the NBA, aside from the Ball brothers.


One would think that having the world in his hands at such a young age would be a lot to handle. Zion seems to be handling everything really well, he is one of the more humble athletes that you will ever meet. He is different than any basketball player you have ever seen.
The craziest thing might be that he is only 18 years old and his body is still developing. He really does not need to add any more weight, he is actually not allowed to lift weights because the coaching staff does not want him to get any heavier.

It will be interesting to follow his career at Duke and into the NBA next year. I am a believer that Zion Williamson is similar to LeBron James, that he too is a once in a generation athlete.

His game is almost flawless, the only weakness is his jump shot, if he can develop a consistent jump shot he might become one of the greatest players in NBA history.