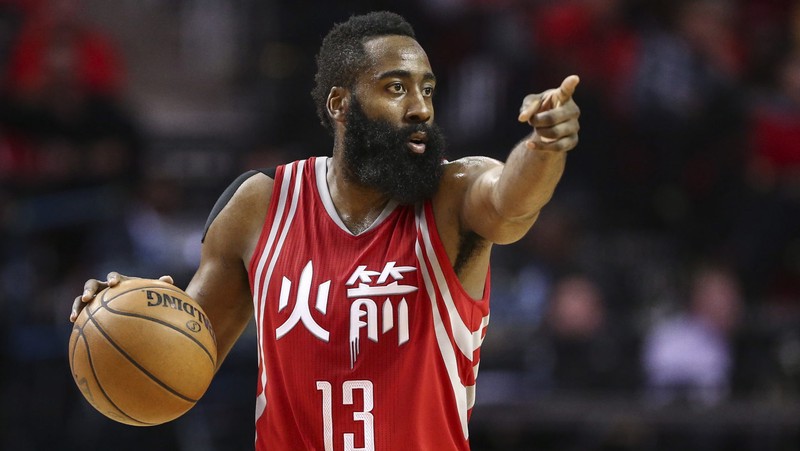 After what seemed like an unstoppable run of Houston, who held a 9 straight win run, it all came to an end on Thursday, when they lost to Warriors. Now they will look to bounce back when with a win against Phoenix Suns who will visit Houston at Toyota Center on March 16th for the second H2H fixture between the two sides this season.
Houston Rockets arrive into the next fixture after a disappointing loss to the Western Conference leaders Golden State Warriors (104:106), which ended their 9 game winning streak. Nonetheless, a single defeat will not change much for Houston who were just phenomenal throughout the season and even more so towards the end of the season.
As it stands now, Houston Rockets are the 3rd seed in the West with an overall record of 42-26 and are 3 games out of reaching Denver Nuggets.
I have talked about the improved defence of Houston before, however, it still seems a bit inconsistent. Their defence is like Non-Newtonian fluid. By that I mean to say, they play good defence only when they face off against good teams, which put pressure on Houston. But when it comes to playing against the bottom of the league teams... Houston defence is decent at most.
The visiting side, Phoenix Suns still sit at the bottom of the Western Conference, where they will remain for the rest of the season. With an overall record of 16-53, they are still 11 games from reaching Dallas Mavericks, who are second-to-last. Looking back at Suns performances in recent matches, they have lost to Jazz on Thursday (97:114), which was their 2nd defeat in the last 5 fixtures. Other than the most recent defeat, Suns also lost to Portland Trail Blazers in a high scoring match (127:120), however, they managed to win against Milwaukee Bucks (114:105), New York Knicks (107:96) and even Golden State Warriors (111:115). All in all, Phoenix Suns are in a good form and hold a respectable 6-2 ATS in the last 8 fixtures. While they are expected to struggle tonight, I do believe Suns are ready to put up a good fight and make Houston Rockets work for a W.
Phoenix Suns will come into this match without TJ Warren and Johnson listed as questionable. As for Houston Rockets, they will only miss Tyler Johnson.
As I have mentioned before, Houston defence is really up and down. They can play extremely good defence, but the problem is that the opposition needs to be "good enough" for Houston to wake up and perform up to par in the defensive end. This theory will be put to the test tonight when Houston face off against the worst team in the West; Phoenix Suns.
Suns are officially the worst team in the West, but they have been playing extremely well in the past few matches. Bare in mind, Suns managed to defeat the Western conference leaders and Eastern conference leaders, both in the span of 1 week. With their impressive performances, it should not come off as a surprise, they hold a 6-2 ATS record.
No matter the Suns impressive run, Houston Rocket are still considered a heavy favourite in this fixture, which is fair, but with the improved performances of Phoenix, I do believe this one will not end as a blowout win for Houston. What works for Suns is not only the good form but also the improvement of Devin Booker who has been performing extremely well and I do believe he will be able to face Harden. All in all, this one should be a fast-paced match which I believe will end in high 220s. Additionally, Suns should be able to keep this one within 10 point margin, which is why we will be providing two predictions.
Prediction: Under 225.00 points
Prediction: Phoenix Suns +13.00 points