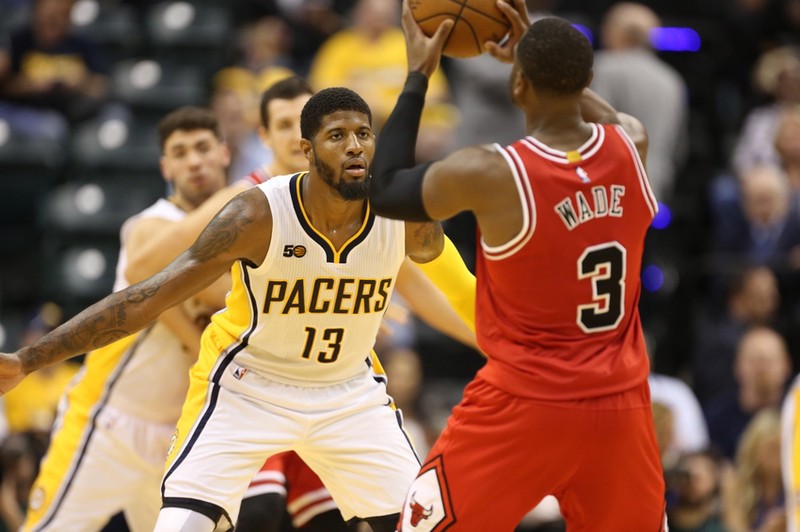 Tonight we will see the much improved Chicago Bulls travel to Bankers Life Fieldhouse in Indiana, where they will face off against the playoff-bound Indiana Pacers.
Chicago Bulls have not been too convincing this season, claiming only 18 wins in the course of 64 matches, which is why they deservingly sit at the 13th spot in the Eastern Conference. Despite all the turmoil and the coaching change, they have reclaimed the name of a competent team with 6 wins in their last 10 matches played and 5 in the last 7. In the course of their last 7 matches, Bulls won against Memphis Grizzlies (122:110), Orlando Magic (109:110), Boston Celtic (126:116), Memphis Grizzlies in a rematch (107:109) and most recently Atlanta Hawks (161:168), which is now officially the 4th highest-scoring match in the NBA history. Despite their impressive run, Bull will come into this match after a 118:123 defeat against Atlanta Hawks, who managed to avenge their close defeat from March 2nd.
Bulls have had a tough schedule behind them and the 4 overtime match against Atlanta on March 2nd does not help the cause here. Despite that, I do believe they will come into this match fairly ready to face off against Indiana, who has beaten Bulls in all of the last 3 H2H matches played.
Indiana Pacers are going to end up in the playoffs, that's for sure. Now that we got that out of the way, let's focus on the negatives. Pacers are coming into this match with 3 defeats in their last 4 matches played. They managed to defeat Minnesota Timberwolves (112:115), however, failed to do the same against Detroit Pistons (113:109), Dallas Mavericks (110:101) and Orlando Magic (112:117) on March 3rd. Despite not being in a good form, pacers are still a competent team, who has a good team play and moves the ball around the court well. They might struggle when faced off against a heavily defensively armed team, however, this should not worry them in the match against Bulls, who are as of now 6th worse team when it comes to defence efficiency.
Indiana Pacers will come into this match without Sabonis, as well as Oldipo, on the other side, Bulls won't be able to count on Chandler Hutchinson.
Last time out, these two teams produced a highly entertaining match that went into the overtime and ended in a 3 point win for Indiana Pacers (116:119). This time out, there are some concerns about how ready are the Bulls after their exhausting schedule, but I do have my faith in their coach Jim Boyle and his playing time management to have his men travel to Indiana. Looking at Bulls recent performances, they usually play at a high pace, utilizing Porter. In addition, there has been an improvement in their offensive work, with LaVine and Markkanen putting up high points recently. In the match against Atlanta, the trio combined 109 points, which is a promising sign for Bulls offence. On the other side, their defence is still weak, which was the case throughout the season. I expect Indiana Pacers to take advantage of Bulls poor defence, but on the other hand, I do not expect them to be able to stop Bulls improved offence. In conclusion, this should prove to be a high paced match with plenty of scoring on both sides. The over/under line for this match is appealing, as I do believe we will be looking at a match with well over 220 points.
Prediction: Over 219.50 points