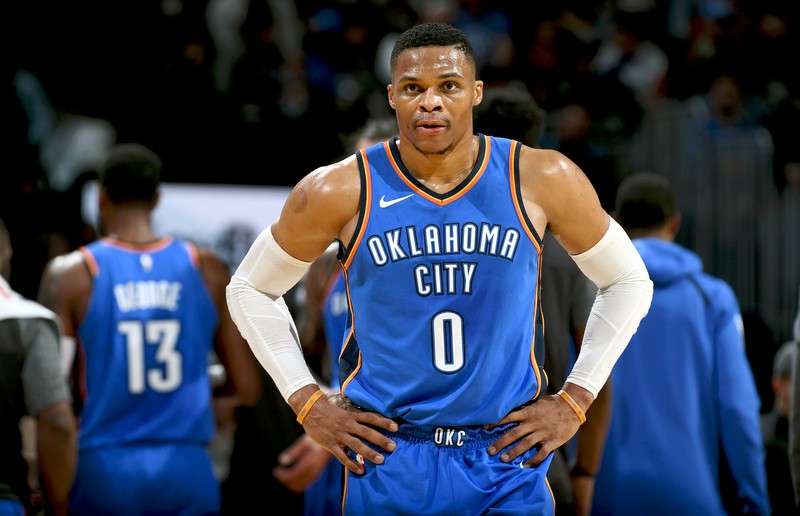 Tonight we will check out a cross-Conference matchup between Indiana Pacers and Oklahoma City Thunder. The fixture will take place at Bankers Life Fieldhouse and it will be the first time the two teams will meet this season.
After two straight defeats against Milwaukee Bucks (117:98) and Philadelphia 76ers (106:89), Indiana managed to bounce back and win their most recent fixture against New York Knicks on Tuesday (103:98). That now means they are holding a 43-25 record and a 3-2 in the last 5 fixtures. Furthermore, Indiana Pacers are 3-5 in the last 5 fixtures.
Indiana Pacers are not really in any danger of missing the playoffs, but the decline of their form is a real issue. On one hand, we can give them some slack as they are enduring one of the toughest schedules among all other playoff contenders, but if we draw a line, we can not really praise Indiana on their performances either. As of now, they are just average, maybe slightly above average on a good day.
The visiting side, Oklahoma City Thunder have been up and down in the last month. Looking at how they performed after the All-Star break, Oklahoma held a 2-5 record, losing 5 in a row, but managed to improve in the next 2 weeks that followed. Looking at their last 5 fixtures, Thunder were defeated by Minnesota Timberwolves (131:120) and LA Clippers (118:110), however, managed to defeat Portland Trail Blazers (121:129)(OT), Utah Jazz (89:98) and Brooklyn Nets on Wednesday night (108:96).
As it stands now, Oklahoma City Thunder are 3rd in the Western Conference with an overall record of 42-26, which basically guarantees them to appear in the playoffs this season.
Indiana Pacers have no new injuries to report. They will remain without Oladipo, Johnson and Evans. Oklahoma City Thunder on the other side remain without Robertson and Morris, who might appear in tonight's match.
The issue I have with Oklahoma City Thunder is their inconsistency, but with playoffs closing in and two consecutive wins behind them, I expect Thunder to come into this match confident to defeat the struggling Indiana Pacers. It's hard to deny Thunder have improved recently, but the hard schedule they need to endure will have its toll on the players. The next match against Indiana Pacers will be their 3rd match in four nights, which will surely result in some fatigue among the players. On the bright side, Oklahoma City Thunder are still a strong team with exceptional guards, who I do not expect to have any hard matchup against Indiana Pacers.

With tired legs, Thunder will have a tough job against Indiana Pacers, who are 4-1 at Bankers Life Fieldhouse in the last 5 fixtures. While I could argue Thunder are the better side, I at the same time expect Indiana Pacers to push the pace, which will exploit Thunder fatigued players, who just might make more mistakes than usual. While this might work, Thunder have got a good attack which is expected to cause some problems to Indiana Pacers defence, who have been struggling to defend the basket. This match can easily go either way, but with Indiana pushing the tempo, I am sure this one will end up in high numbers.
Prediction: Over 219.50 points