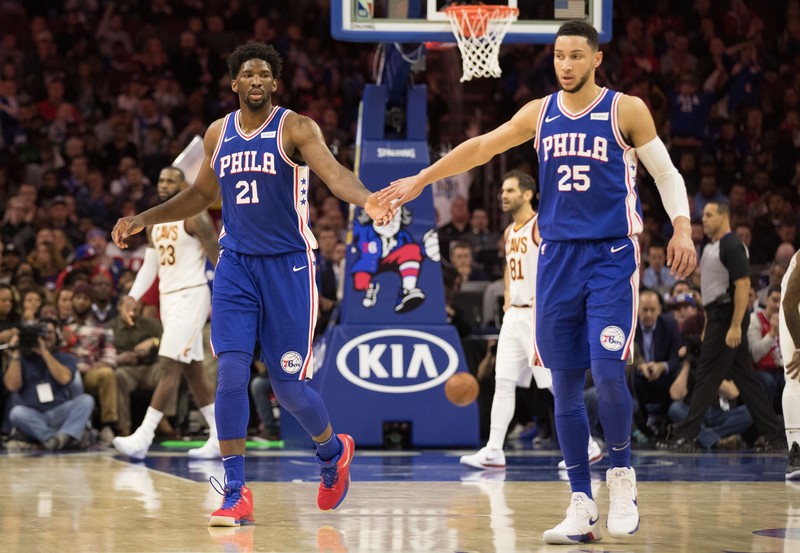 Orlando Magic v Philadelphia 76ers – NBA
March 26th 2019; Amway Center, Orlando
Orlando Magic, who are just 1 game out of reaching the playoffs will get a chance to pass 8th placed Miami Heat on Tuesday night when they face off against them at American Airlines Arena, however, they first need to prove themselves tonight, when they host Philadelphia 76ers at Amway Center. This will mark the 4th H2H match between Orlando and Philadelphia and the 2nd H2H match this month.
Orlando Magic enter this match as a 9th team in the Eastern Conference where they sit with a 35-38 record. They've been in a good form, winning 4 out of their last 5 fixtures. Looking back at their last 5 matches, Orlando Magic only lost to Washington Wizards (100:90), however managed to defeat all opponents in the next 4 fixtures; Cleveland Cavaliers (120:91), Atlanta Hawks (101:91), New Orleans Pelicans (119:96) and Memphis Grizzlies (123:119) (OT) on Saturday. In their most recent match against Memphis, Orlando had to work hard to get the W. They were behind Memphis in the 3rd quarter by double digits (73:90), but managed to catch up to the visitors in the last quarter with a superb performance. The match ended with 110:110, which meant it extended in overtime where Orlando once again outscored Memphis and deservingly got their 4th win in a row. Final score: 123:119.
Philadelphia 76ers earned their spot in the playoffs, which should not come off as a surprise. The Sixers play good basketball this season which is why they deservingly sit at the 3rd spot in the East with a 47-26 record. While reaching the 2nd spot (3.5 games out), is a bit of a push, I don't believe they will be passed by Indiana Pacers, who are 2 games behind either. Much like Orlando, Philadelphia enter this match in a great form. Looking back at their last 5 fixtures, the 76ers won all but their most recent one against Atlanta Hawks (129:127). While Atlanta proved to be the better side, Philadelphia managed to defeat Sacramento Kings (123:114), Milwaukee Bucks (125:130), Charlotte Hornets (114:118) and Boston Celtics (118:115), which does deserve some praise. Furthermore, they are 6-1 in the last 7.
Orlando will have to play Philadelphia without Briscoe and Mo Bamba, who remain sidelined, on the other side, Ennis is listed as questionable for the visitors.
With Embid back in the squad, Philadelphia 76ers look very strong, especially inside the paint, where I believe Orlando will struggle tonight. While Magic do enjoy a 4-0 run, this fixture will put them to a real test. Despite the good form of both teams, this one, in my opinion, should be won by the visitors. Not only are they coming to Orlando with full strength, they also have far more favourable matchups. Both teams have a fairly good defence, which should prevent this match finishing in the high numbers, however, I still believe Philadelphia have more than enough quality in the team to win and make Orlando's' playoffs plans a bit harder. Taking all into consideration expect a low scoring match with the visitors coming away as a winner.
Prediction: Philadelphia 76ers -2.5 points
Prediction: Under 220.00 points