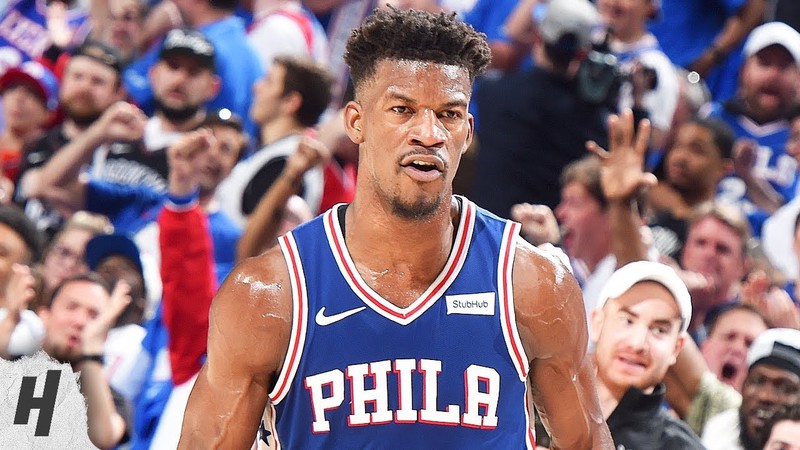 After what was an exceptional performance from Brooklyn Nets in the first match against Philadelphia 76ers, they will hope to make it 2:0 on April 16th and get a nice advantage heading into the match no.3.
Philadelphia 76ers lost the first match against Brooklyn Nets (111:102) in what was a great performance from Brooklyn, who came to make a statement. A team no one expected much from showed their true colors on April 13th and took the game no.1 from Philadelphia in front of their own fans, but while that was a great start of the playoffs, there is still a lot of work to be done.
It was quite shocking to see the favorites losing game 1, especially with Embiid on the floor, however, we must take into consideration he still wasn't 100%. His knee was still bothering him, and even though he did not have the best shooting night, he still ended the match with 22 points, 4 assists and 15 rebounds. With such a performance from Embiid, we need to ask ourselves; where did it go wrong for 76ers?
The main reason why Philadelphia 76ers underperformed and lost was due to the fact none of their players except Embiid and Butler left any impact on the match. The Sixers third best scorer was Marjanovic with only 13 points. 4th best was Simmons with 9 points.
Brooklyn Nets on the other side played one of the best matches we have seen from them this season. They took advantage of Philadelphia 76ers poor perimeter defence, which got them a few easy points and ultimately played a big part in their win. For Brooklyn, two of their best players were Russel with 26 points, 4 assists and 3 rebounds and LeVert with 23 points, 2 assists and 4 rebounds.
Coming into the next match, Embiid is still questionable, Bolden is likely to play, while Ennis is doubtful. For the Nets, Davis and Dudley are both questionable.
As we have seen in the last game, Philadelphia 76ers were not on top of their game, which is mostly due to subpar performances from their players. The fact that Embiid, who is still not 100% ready managed to be the best player in the team is quite worrying going forward.

While Embiid remains questionable, we can expect him to get a few minutes, as his presence, injured or not does make a difference. But that won't be enough for Sixers to secure the 2nd game. If they are serious about advancing further into the playoffs, all of their players should start contributing more, and not just wait for Embiid and Butler to do all the work.
With that in mind, we can expect 76ers to utilize a different strategy going into game two. Last time out, Nets destroyed 76ers defence with pick and roll, which is something I expect Sixers to utilize themselves in the upcoming match. The teams are miles apart in similarities, but if there is one thing that they have in common, it's poor perimeter defence.
After the first game, when the teams got to feel each other, we can expect a much faster and more entertaining match. We have seen Butler performing admirably well in the first match, which is why he is expected to carry the offensive load, while Embiid will most likely help him with screens. Nets on the other side, don't have a lot to change. They played well and were quite effective in the offensive end. All in all, expect a faster match with plenty more points scored.
Prediction: Over 226.00 points