The 2004 Conference Finals still represented the era of a post 'Dynasty' Lakers NBA, and a fired up San Antonio team who seemed to destroy everything in their path.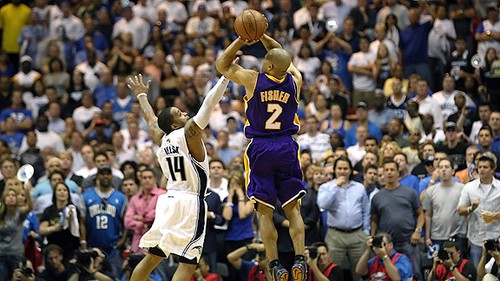 Game 5 of the series between the Lakers and the Spurs pit some of the most legendary players (although Kobe was still recovering from his long spell of marriage and life troubles at this point).
The climax of Game 5 was absolutely stellar. Tim Duncan actually sunk a tremendous amount of shots in Shaq's face (who never seemed the same after that Lakers three peat, at least in my opinion), and the final shot he sunk left Lakers fans with their tails between their legs as the Spurs were up one.. with .4 seconds left.
In one of the most desperate yet effective plays I've ever seen on a basketball court in my life, D Fish simply ran to midcourt off the inbound and shucked Ginobli with a quick turn and release with that lucky left hand. Prime Ginobli was one hell of a defender, and D. Fish turned the lights on on San Antonio and the 17 game winning streak they had at home that season.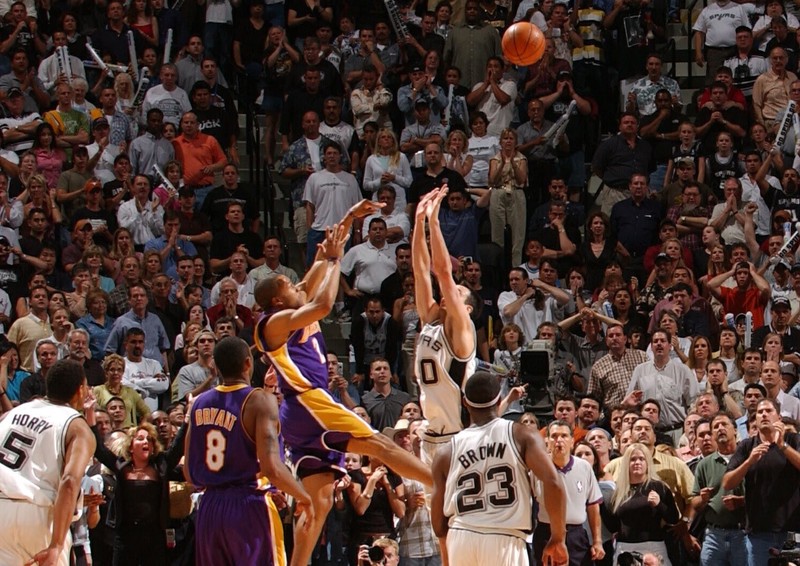 In one of the most electrifying finishes to a game ever, the Lakers secured one more game with the help of one of the most under rated shooters of all time.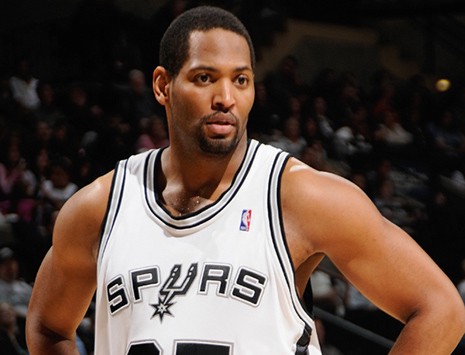 The irony with this shot is that Robert Horry, a Lakers legend was actually playing for the Spurs this season.
He left the Lakers in 2003 after tumultuous times, and in playing for the Spurs he witnessed D. Fish sink the clutch game winner he couldn't the season prior.
Horry is one of my favorites of all time and did a lot in those 01-02 seasons, but this shot was straight up karma...
I still have the shirt lingering around that they passed out like candy at the Staples Center. '.4 seconds to save the world'... and he did it.
Oddly enough Robert Horry and Derek Fisher are in the same type of league in terms of how I remember them; sophisticated shooters on a great team who were an intrinsic piece to a championship team, yet never the hull.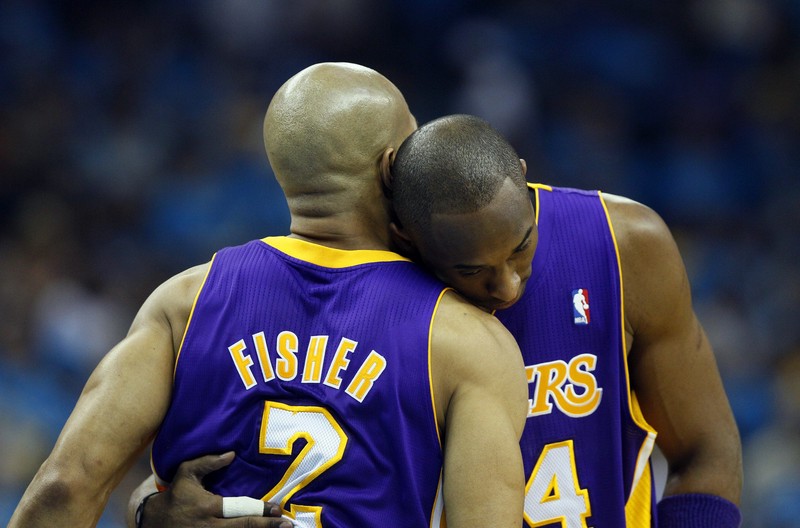 Is D. Fish a top 10 shooter of all time? What's your favorite Lakers memory?