I'd like to preface this post by saying that my favorite athletes are fighters, but since I only write about fighting on Scorum I'd like to mix it up. I'm more familiar with the old era of the NBA, and today, I talk about my favorite athlete and player Shawn Kemp!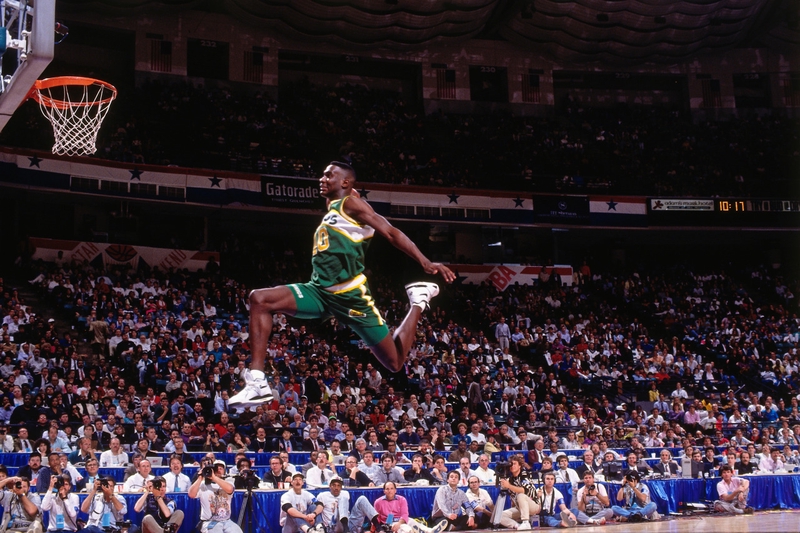 The 90s and early 2000s era ball were high contact and depended more on strength than agility. Shawn Kemp and Gary Payton were one of the duos like Stockton and Malone that made good matchups and rivalries so heated and fun to watch.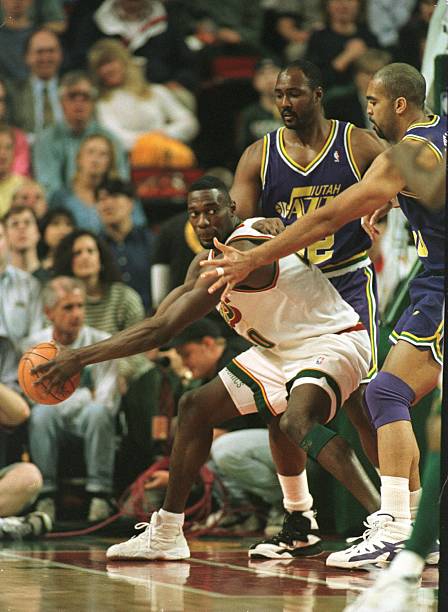 I was always a fan of the 90s Jazz, and I remember distinctly how much of a rivalry the Mailman had with the Reign Man.
A few series were played between these two teams, and in the mid 90s I'll never forget the moment Kemp shut the Jazz out of the Conference Finals by grabbing Malone's ball out of the air when he was two feet off the ground.

The Reign Man was efficient! In his era the Supersonics had the highest average of team scoring. Kemp was a diesel on offense, and the fear he caused in the lane made him that much better of a defender.
You also notice how much Kemp passes the ball, and for a Power Forward of his size and tenacity, he was one of the fastest men I had ever seen!
In transition, teams were absolutely screwed. If Kemp caught the fast break and had the rock in his hands, you better duck, dally, and shake outta the way! Kemp 'posterized' legends every game out. From Rodman to Malone, Kemp made it rain on 'em!
Many things were strange in the 90s for pro basketball. Jordan's Bulls were an all time threat, and greats like Kemp, Barkley, and Malone could never seal the deal in terms of securing championships from that team.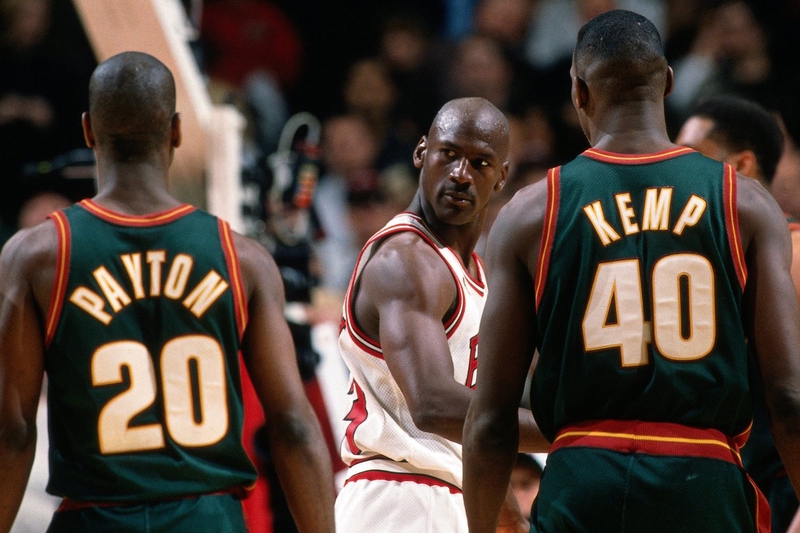 When Kemp was traded in 1997, the Supersonics actually had an uptick in gameplay and win rate.. but they eventually got demolished by Shaq and his 'first year' Laker squad.
If Kemp was on the Sonics in 1997, we may have seen Shaq and Shawn go at it like they did in previous All Star games. One of the most unsung rivalries I personally love was the 1993 affair between the SuperSonics and the Magic. Kemp and Payton vs. Shaq and Penny was a badass squaring off of two all time duos; that game is always worth a watch.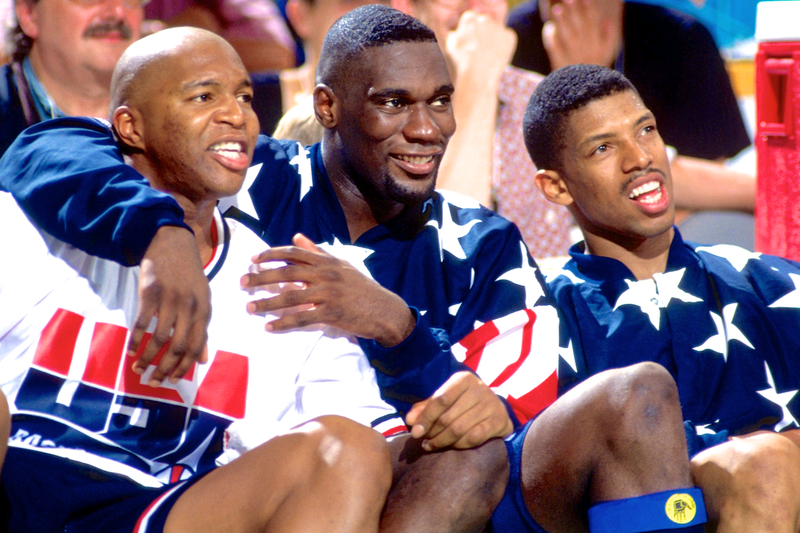 I just wanted to show some love to one of the most versatile players and feared dunkers of all time. Without a fall from grace, Kemp may have gone down as the greatest big man of all time. I hope you enjoyed my redaction of Kemp's career, he was great.
Do you remember 'The Reign Man' as I do? Was 90s Basketball Just Better?