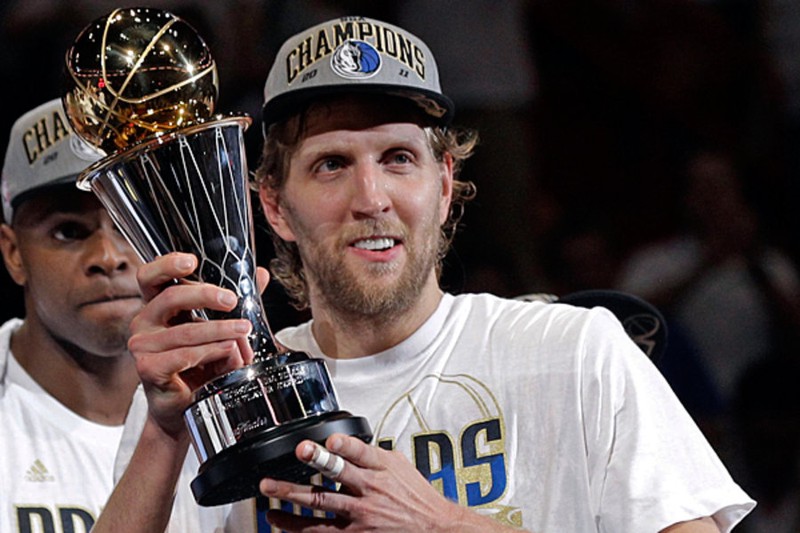 I feel so ecstatic with the warm welcome I received here in scorum. I can't believe that some pros voted for my introduction post and I can't believe it reached $142. Wow! It's a great start and I wanted to thank you all for the support and for following me. Hope I can give you something entertaining everyday. Well, I'll start with my new article.
I am proud to present to you my first ever article here in scorum and it's called NBA Highlights! Here, I am going to give you some amazing highlights from the past up to the present. I'll just make a short introduction and show you some interesting videos to add a little spice on it.
Today, I will feature the best performance of Dirk Nowitzki's historic career where he defeated the 2011 Miami Heat led by their big 3 of LeBron James, Dwyane Wade and Chris Bosh. I believe this will end up as one of the greatest performances and Finals series in the history of the game. I made this article to give tribute to the great Dirk Nowitzki who is nearing retirement. He's one of the best power forwards to ever play the game and I must say that this championship puts him in the all-time ranking best players.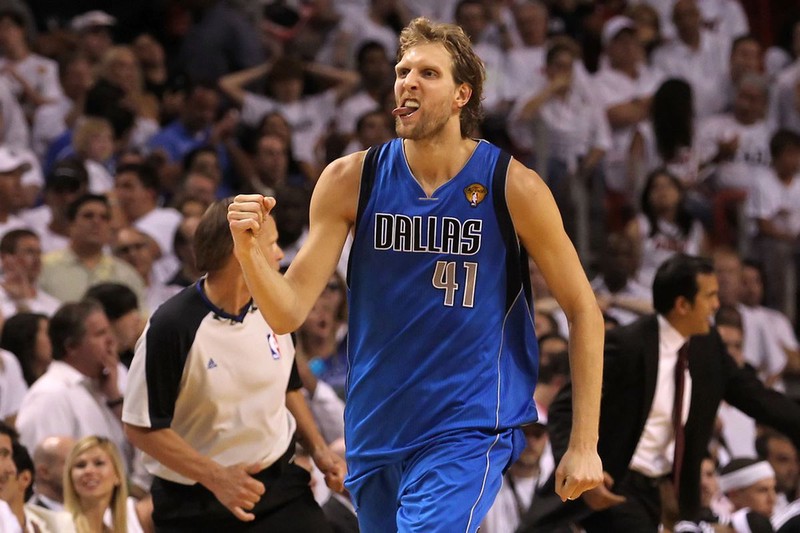 Even though the Miami Heat is over powered, Dirk and his Dallas Mavericks overcome the almighty Miami Heat and win the championships in 6 games. Dirk don't need a super team to beat James and his crew. He just played beautiful basketball, believed in his team mates and do his thing. Dirk hits the biggest shots in this series that gave him the Finals MVP award.
Now, let's take a look at the whole series highlights! Enjoy!