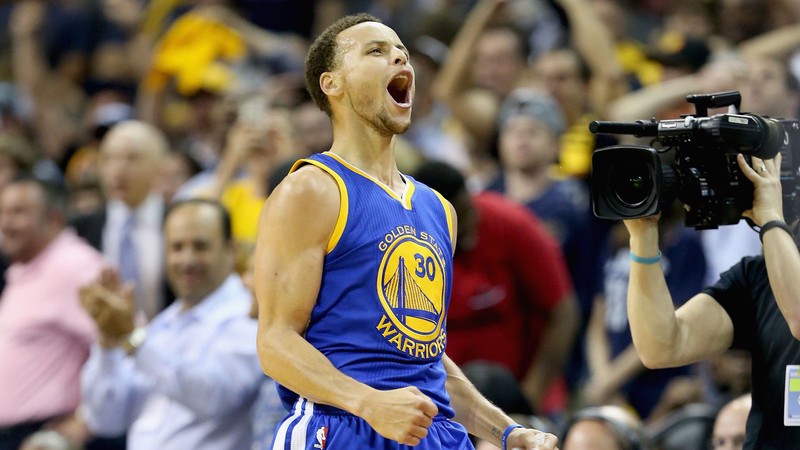 Hello Scorum fans! Today I present to you Episode 12 of NBA Highlights and for today's episode, I will feature the game where Steph Curry made a mark in history making him the best shooter ever. Curry ranks now as one of the best point guards in NBA history and maybe the greatest point guard all-time at some point but his career has a long way to go and he can cement that recognition before he laced em up.
Anyway, this game is just a regular season game but it's one of the best I've ever seen. I was shock by the way Curry ended this game and it's just unbelievable. Can't imagine how he did it but it was amazing. I was able to watch this game live on television and I can say that I am one of the lucky persons who witness greatness. This game was way back 2016 and it's a match between the Golden State Warriors and the Oklahoma City Thunder where Kevin Durant is still playing for the Thunder and still best friends with Russell Westbrook. Lol. Curry was too hot and the Thunder just couldn't handle him. He looks like a video game with a cheat as he just couldn't miss a shot.
Curry was red hot from the beginning hitting threes in front of defenders and driving to the rim using his handles but unfortunately for him, Westbrook landed on his ankle that puts him out of the court at the start of the third quarter. But in the middle of that same period, he came back and what was amazing is he came back stronger. In the fourth and final period, OKC still had a 9 point lead with under four minutes left in the game but Curry and Thompson saves the day to put it to overtime and the rest is history!
Now, let's take a look at the highlights here. Let's sit, relax and enjoy our NBA highlights for today!