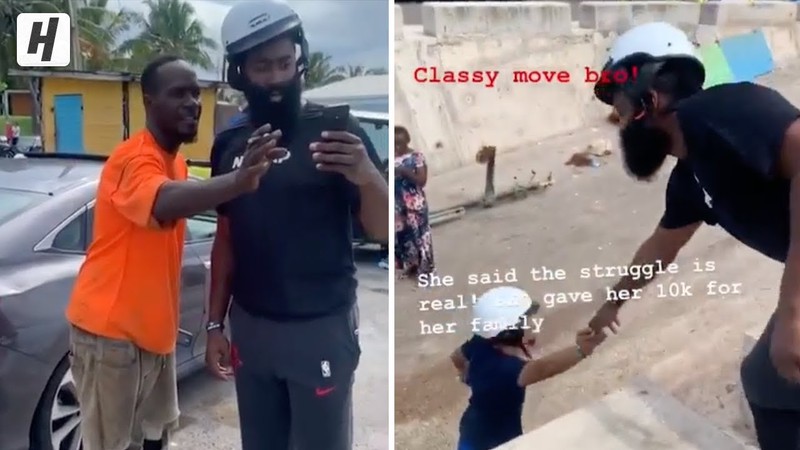 Hello Scorum Fans! Today I present to you another Episode of NBA Highlights, and for today's episode, we will talk about the 2019 NBA Free Agency and some of the hottest and Latest News!
The NBA is not all about Basketball. That's why they held Charity programs like NBA cares. And even outside the court, they help people who need much-needed help. Players also help in their own ways. James Harden is good at shooting step-back threes and drawing fouls. But outside the court, he also has a big heart for people who are short financially.
While Harden and his friends were in the Bahamas, they are giving cash to children and adults. Then, Harden saw a family fishing on an underpass for food. Harden then stopped and handed them $10,000. That was incredible. Even outside the court without a camera, James Harden is willing to help and has a big heart for the poor. This is something to be talked about and admire. Harden is an NBA MVP and a role model outside the court.
Promo Links:
https://friendster.io/dwin0603
https://www.facebook.com/hooppress/
https://www.facebook.com/nbacourtvision/?modal=admin_todo_tour
https://jamaa.com/profile/dwin0603