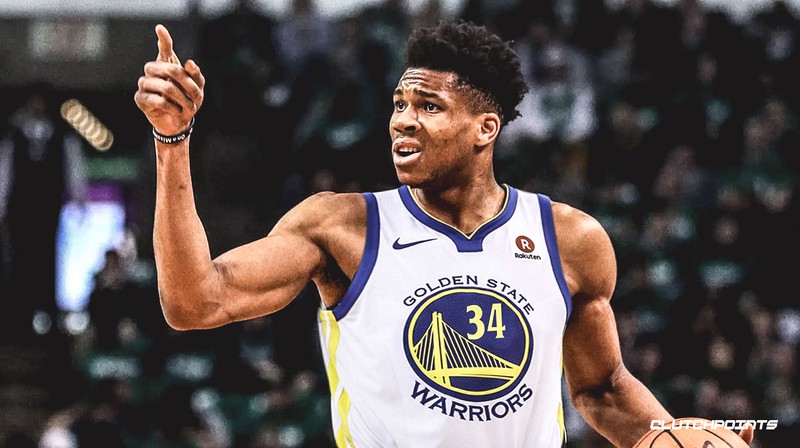 Hello Scorum Fans! Today I present to you another Episode of NBA Highlights, and for today's episode, we will talk about the 2019 NBA offseason and some of the hottest and Latest News!
The reigning MVP Giannis Antetokounmpo to the Golden State Warriors? Isn't that too much? Well, the Warriors are the most dominant team in the past decade and they had arguably the best championship runs in NBA history, while Giannis Antetokounmpo is starting to get noticed as one of the most dominant stars in today's NBA. So, is it possible that the Warriors and Giannis unite?
According to ESPN, the Warriors can actually acquire Giannis Antetokounmpo if he enters free agency.
In 2021, it is possible for Giannis to join the Warriors if he became a free agent. But if you look at the payroll, by that year, Steph Curry, Draymond Green, Klay Thompson and D'Angelo Russell are still owed by the Warriors and the salary wouldn't match if they sign Giannis. But, the solution is, they can swap D'Lo to the Bucks for Giannis with a sign and trade.
Yes, it's possible. The Warriors are thinking about acquiring Giannis for a long time already. They wanted him. But for Giannis, he is remaining loyal to the Milwaukee Bucks. He hasn't shown any signs of wanting out. And when he became eligible to sign the five-year max contract, don't be surprised if Giannis sign it immediately.
Promo Links:
https://www.sportstalksocial.com/@dwin0603

https://friendster.io/dwin0603
https://www.facebook.com/hooppress/
https://www.facebook.com/nbacourtvision/?modal=admin_todo_tour
https://jamaa.com/profile/dwin0603