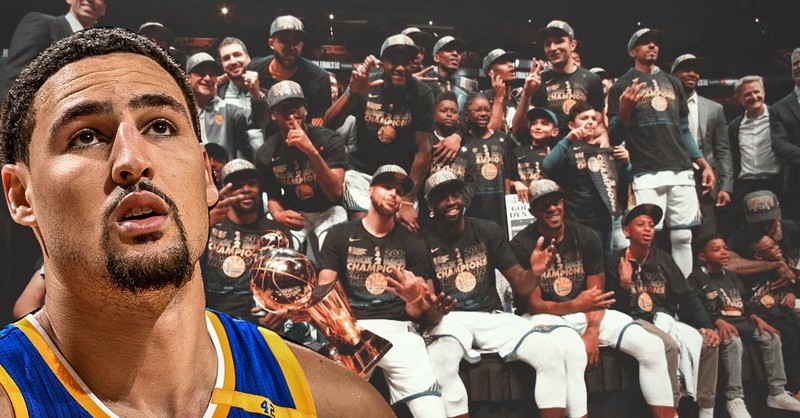 Hello Scorum Fans! Today I present to you another Episode of NBA Highlights, and for today's episode, we will talk about the 2019 NBA Free Agency and some of the hottest and Latest News!

This is the worst offseason for the Golden State Warriors in the past seasons as they lost valuable key players to start the 2019-2020 season. They lost in the NBA Finals last season while also losing their sharpshooter Klay Thompson due to an ACL injury. They also lost Andre Iguodala and Shaun Livingston, two major pieces that helped them win their championships. And the worst thing that happened is Kevin Durant leaving the Warriors.
Despite all the negativities, the Warriors are still confident that they can still be Western Conference champs. They are starting to work hard this offseason and will be looking forward to getting the most out of their new all-star guard D'Angelo Russell.
Klay Thompson shares his opinion about the Warriors' upcoming season. He doesn't seem to be worried and he even believes that the dynasty isn't over yet.
Where do you think the Warriors ranked next season? Can they defend their Western Conference title? Or will they be knocked out early in the playoffs? Let's see if Klay Thompson is right.
Promo Links:
https://www.sportstalksocial.com/@dwin0603
https://www.marlians.com/@dwin0603
https://www.palnet.io/@dwin0603
https://friendster.io/dwin0603
https://www.facebook.com/hooppress/
https://www.facebook.com/nbacourtvision/?modal=admin_todo_tour
https://jamaa.com/profile/dwin0603