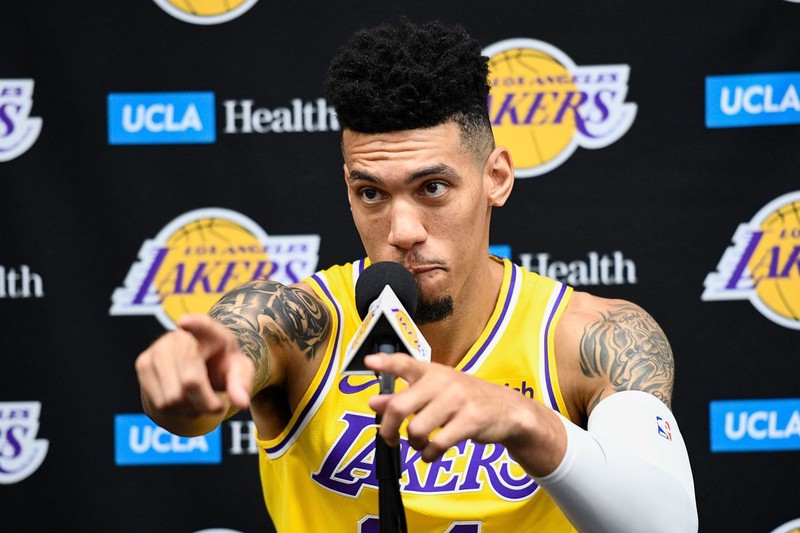 Hello Scorum Fans! Today I present to you another Episode of NBA Highlights, and for today's episode, we will talk about the hottest and latest News inside the NBA! So, let's get right into it!

The Los Angeles Lakers are all over the headlines, especially after their dominant NBA preseason debut defeating the Golden State Warriors. The Lakers are looking to compete for a championship and they have all the tools for that goal.
Danny Green is one of the most important pieces on the Lakers roster. The veteran sharpshooter will be a crucial piece especially when it comes to the playoffs. Green knows how to play for a championship team. He already won championships with the San Antonio Spurs and the Toronto Raptors.
This year, Green will be playing with two of the best superstars in the league in LeBron James and Anthony Davis. But he is confident and there's no problem according to him. He believes that he can fit with the two stars. He just has to play his role of knocking down open shots and playing great defense as he did in the past years.

Actually, it's much easier for Danny Green to do his job with those two superstars leading the way. Let's see how the Lakers can utilize him.
Promo Links:
https://www.sportstalksocial.com/@dwin0603
https://friendster.io/dwin0603
https://www.facebook.com/hooppress/
https://www.facebook.com/nbacourtvision/?modal=admin_todo_tour
https://jamaa.com/profile/dwin0603