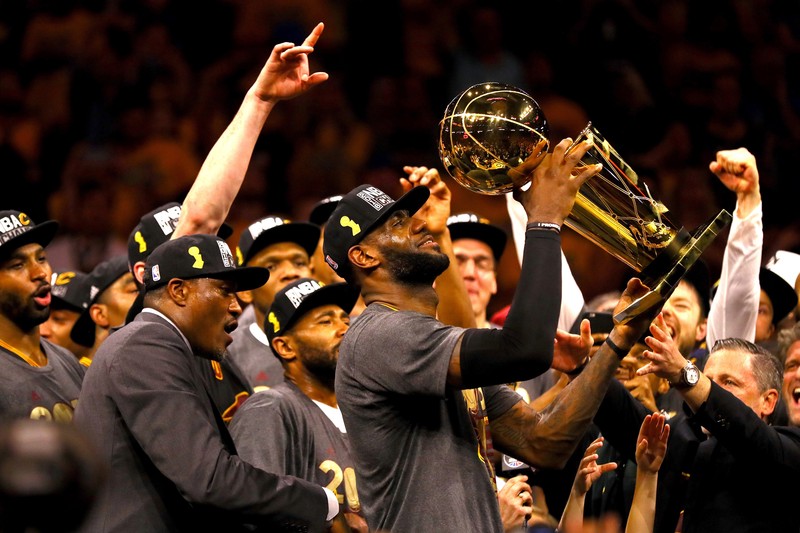 Hello Scorum Fans! Today I present to you Episode 17 of NBA Highlights, and for today's Episode, I will feature the last three minutes of the 2016 NBA Finals Game 7 match between the Golden State Warriors VS the Cleveland Cavaliers.
It was one of the most memorable Finals battle in NBA history as the Cavaliers won their first ever NBA championships with the help of the heroic performances by LeBron James and Kyrie Irving where Kyrie hits the biggest shot of his career and LeBron completed the best defensive stop of his career and it will be remembered forever as the Block and the Shot by LeBron and Kyrie. It was one of the best finals series because the Cavaliers are the first team in the NBA to win a championship after being down 3-1 in the first 4 games of the finals. They won 3 straight games after being down 3-1 to win the championship on the road.
I was one of the lucky persons who were able to watch the game live on television and it was indeed an amazing experience. The whole world has been silent in the last three minutes of the game and everybody got on their feet every time the Cavs and the Warriors took their shots every possession. It was a very intense moment because nobody scored until the 1 minute mark remainder. For me, personally, this is the best game I've ever watch in my whole life. There will never be anything like this and it's just too good watching this game. It was historic.
Now, let's take a look at the whole 3 minutes and let me show you why this is the best NBA game ever. Enjoy!