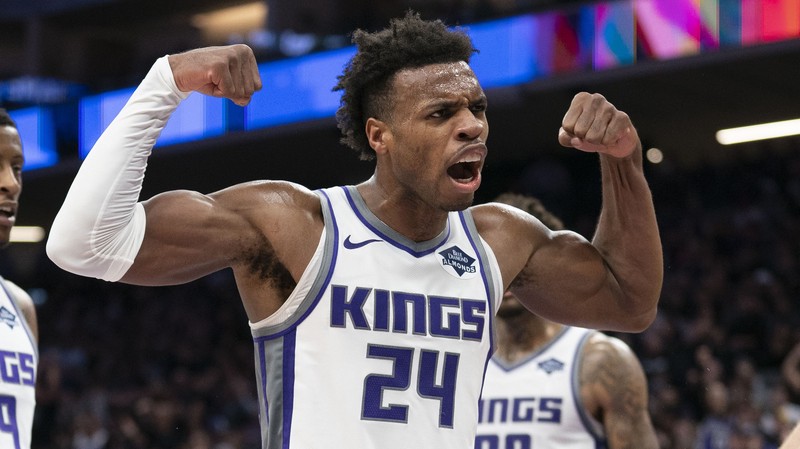 Hello Scorum Fans! Today I present to you another Episode of NBA Highlights, and for today's episode, we will talk about the hottest and latest News inside the NBA! So, let's get right into it!
Young Sacramento Kings shooting guard Buddy Hield is ready to commit to the team and saying that he's ready to sign a contract extension at any time. He has been with the Kings this past three years where he developed his game as one of the best shooting guards in the league.

Hield was the 6th overall draft in the 2016 NBA Draft selected by the New Orleans Pelicans. But he was then traded to the Kings in exchange for DeMarcus Cousins. And as expected, the Kings likely won the trade as Hield became one of the most effective shooters in the league. He even averaged 20 points a game last season.
There are only few players who's been loyal to a losing franchise. Even though he can get a huge contract with a chance to play for a winning team, he still wants to commit to the Kings. Let's see what the Kings can offer to him.
Promo Links:
https://www.sportstalksocial.com/@dwin0603
https://friendster.io/dwin0603
https://www.facebook.com/hooppress/
https://www.facebook.com/nbacourtvision/?modal=admin_todo_tour
https://jamaa.com/profile/dwin0603