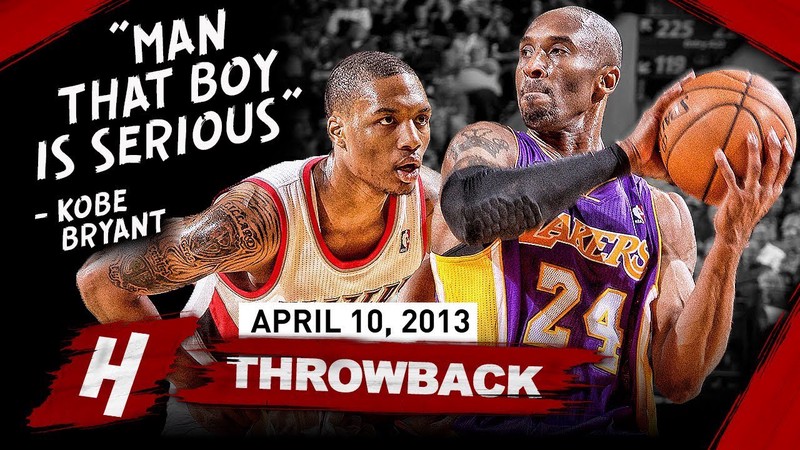 Hello Scorum Fans! Today I present to you Episode 40 of NBA Highlights, and for today's Episode, I will feature the Game when ''The Black Mamba" Kobe Bryant acknowledge how good the Rookie Damian Lillard back in 2013 where Kobe scored 47 points while Lillard drops 38 points and 9 assist.

Kobe loves competing. He loves to be challenge and he want guys who wants to compete against him. Damian Lillard is a competitor and he works hard to improve his game in every way. Back in April of 2013, these two superstars had an epic duel and Lillard was just a rookie back then. Kobe showed him how to take over a game and how to be a dominant scorer. Lillard respond and played an outstanding game but despite that, Kobe and his Lakers still propels and got the win, 113-106.
From that moment, Kobe acknowledged Dame's game, he knew that the kid will get better and will be an all-star. He knew that Dame is the real deal and he's really something. Now, Dame has already bloom and currently on his prime playing the best basketball of his career in the playoffs right now.
Now, let's take a look at some NBA Highlights from Dame and Kobe's epic duel.