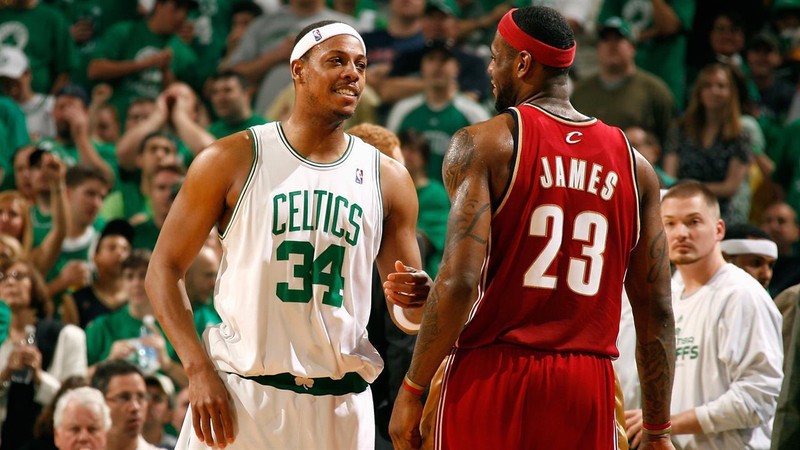 Hello Scorum Fans! Today I present to you Episode 47 of NBA Highlights, and for today's Episode, I will feature an epic duel between two of the best small forwards in history of the Game. A match that happened back in the 2008 NBA Eastern Conference semi-finals where the Boston Celtics eliminated LeBron James and the Cleveland Cavaliers in Game 7.

"The Truth" Paul Pierce was once a best small forward in the league who was known for his mid-range game and outside shooting. He dueled a young LeBron James in Game 7 where he scored 41 points to lead the Celtics to a win while LeBron James dropped 45 points on him but still came up short carrying his weak Cleveland Cavaliers team in the 2008 playoffs. Pierce is now retired and he's been an NBA analyst since then, but many people are hating him because of his opinions but he don't deserve all the hate. He is an all time legend and arguably the best Celtic next to Larry Bird.
Boston went to the Finals in 2008 after winning the East but let's give LeBron credit in this battle because despite having no true all-star team mates and just bunches of role players, he was able to force it to 7 games against Boston's big three of Paul Pierce, Ray Allen and Kevin Garnett. It was still an outstanding performance by James despite the lose.
Now, let's take a look at some NBA Highlights from the 2008 Eastern Conference Semis. Enjoy!