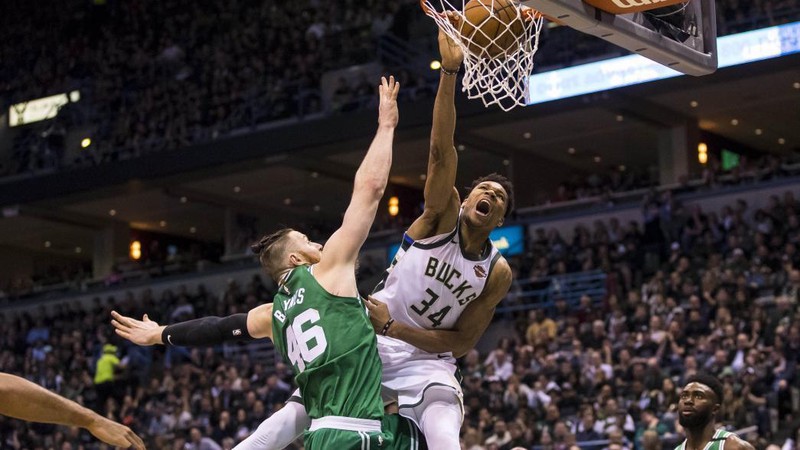 Hello Scorum Fans! Today I present to you Episode 49 of NBA Highlights, and for today's Episode, I will feature Giannis Antetokounmpo's Eastern Conference Semi-Finals Highlights against the Boston Celtics.

Giannis has been a monster this year. He's been in MVP mode since the regular season and he brought that intensity into the playoffs beating the highly expected Boston Celtics in 5 games. Giannis has improved a lot. He's been knocking down mid-range jumpers now and even from the three point line which makes him more dangerous and more difficult to guard. He carried the Bucks to the top of the NBA which finished the season with the best record not only in the East but in the whole NBA. He was also performing MVP caliber numbers that's why I picked him as the most valuable player this season. James Harden was also terrific but I think the record of being the best in the NBA and now entering the Conference Finals gives Giannis the edge for the MVP award against James Harden.
Boston beat the Bucks in Game 1 in their home court and Paul Pierce stated that the series is over and the Celtics will win it but he was wrong. Since he stated that, the Bucks won the remaining games and the Celtics was eliminated in the playoffs. Thank to the monster performance from Giannis and the help of his team mates. Now, let's take a look at some NBA Highlights from the Semi Finals against the Celtics. Enjoy!