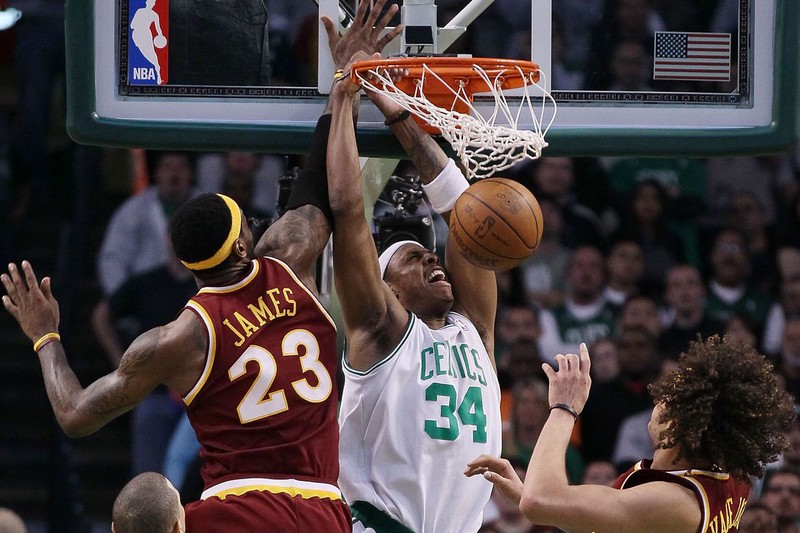 Hello NBA Fans! If you are looking to have some entertainment and have fun, follow me because I will give you some NBA highlights every night and today I will show you another great battle from two of the best basketball players in NBA history.
I feature today a duel of LeBron James and his Cleveland Cavaliers against Paul Pierce and his Boston Celtics in one of the best series in the playoffs where the Boston Celtics defeated the Cavs in the second round of the 2008 playoffs. The Celtics beat the Cavs 97-92 at home to finish the series in game 7 and went to the Conference Finals. Playoffs battles has always been the best to watch when talking about basketball. Every possession is intense and important for both sides and you will feel the excitement especially when two superstars from both teams are battling it out.
This one was a hell of a battle as LeBron James drops 45 points while Pierce had 41 points. The Cavs kept it close until the end but the critical free throw shot from Pierce which almost went out seal the game. Now, let's take a look at the best scenes from this battle. Watch this and Enjoy!