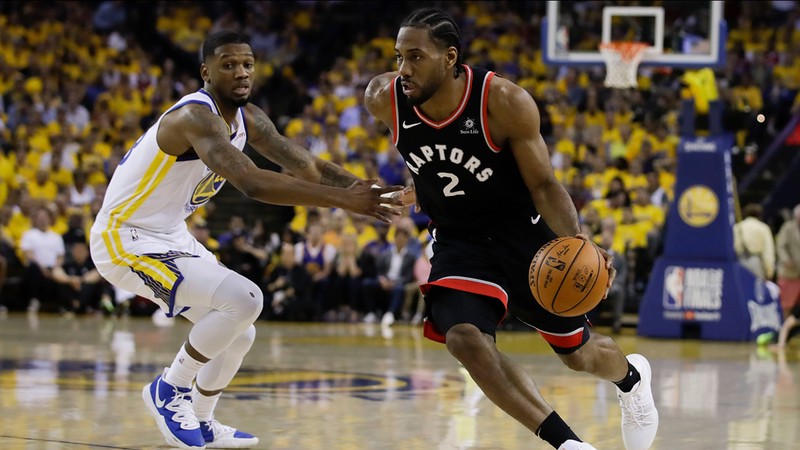 Hello Scorum Fans! Today I present to you Episode 66 of NBA Highlights, and for today's Episode, we will have a short recap of Game 3 of the NBA Finals match between the Toronto Raptors VS the Golden State Warriors where the Raptors defeated the Warriors, 123-109 on Wednesday Night!

The Toronto Raptors dominated Game 3 defeating the Warriors in Oracle Arena and took a 2-1 series lead. Kawhi Leonard and company looks very relax in Game 3 despite facing one of the loudest crowd in sports. It was a total dominant performance as the Raptors shot 50 percent from the field, 40 percent from three and 90 percent from the free throw line and Steph Curry is the only one battling hard on the other side. 6 Raptors players scored in double figures with Leonard leading them finishing the night with 30 points, 7 rebounds and 6 assists. Kyle Lowry had 23 points and 9 assists while Pascal Siakam finished with 18 points, 9 rebounds and 6 assists. Danny Green added 18 points on 6 threes and Marc Gasol had 17 points and 7 rebounds.
Curry played outstanding finishing with 37 points, 8 rebounds and 7 assists while Draymond Green only have 17 points and 7 rebounds. Looks like he couldn't produce some assists from Warriors bench player and without Klay Thompson and Kevin Durant. DeMarcus Cousins played but struggled finishing with only 4 points on 1 for 7 shooting. It was all Toronto the whole Game and Curry had no significant help at all. Let's see how they bounce back in Game 4.
Now, let's take a look at some NBA Highlights from Game 3. Enjoy!