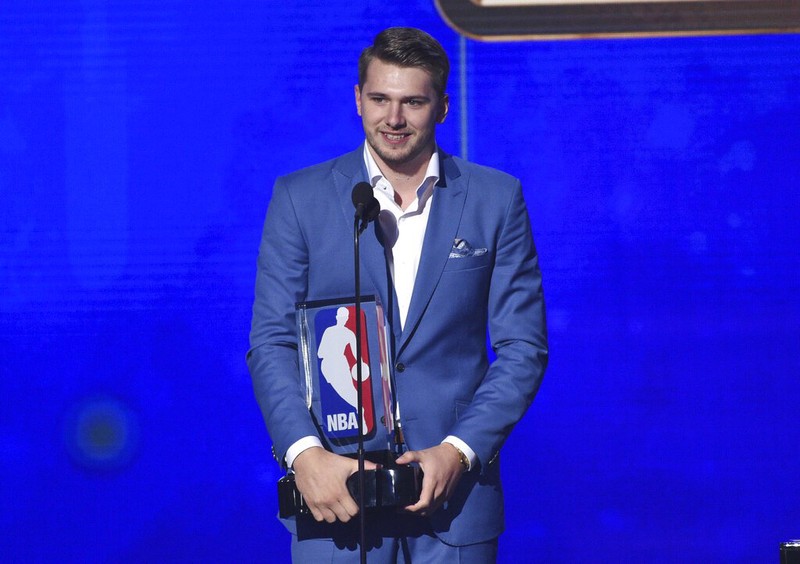 Hello Scorum Fans! Today I present to you Episode 74 of NBA Highlights, and for today's Episode, we will talk about the 2019 NBA Rookie of the Year Awardee, Luka Doncic!

The long wait is over and the NBA Awards is finally here. After 82 games, we will now determine the best players in the league in each category. And this time, we will have the Rookie of the Year winner, none other than Luka Doncic. The Slovenian star impressed everybody as he lived up to the expectations and even exceeded it. Doncic was NBA ready ever since he stepped on the hardwood. He was like a veteran as he proves that he can go toe-to-toe against the best basketball players in the world.
Doncic averaged 21.2 points, 7.8 rebounds, and 6 assists shooter 42 percent from the field. He was the complete package. And even though he's not athletic enough, he still has varieties of moves that can kill his defenders. He also showed that he can be a great leader. And as Kristaps Porzingis set to make a comeback season with the Dallas Mavericks, the team's future looks bright as two promising young stars can bring back the winning culture in Dallas. It was a well-deserved award for Luka Doncic. Even though Trae Young has a strong case in winning the award, Luka Doncic still is deserving to win the award.
Now, let's take a look at some NBA Highlights from Luka Doncic's rookie year. Enjoy!