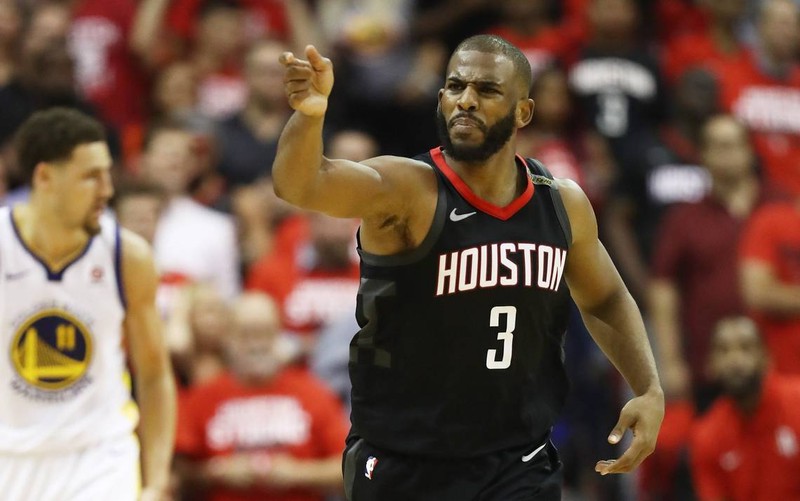 Hello Scorum Fans! Today I present to you Episode 92 of NBA Highlights, and for today's episode, we will talk about the 2019 NBA Free Agency and some of the hottest and Latest News!

Chris Paul's future in the league is still uncertain as the Oklahoma City Thunder still looking to trade the 34-year old veteran point guard. The Thunder are currently having difficulties in finding suitors for Paul. There's no question about it because Paul is an aging veteran guard with a bad contract so almost no team is willing to take his massive contract. Chris Paul's attitude and the rumored beef between him and Harden were the reasons why the Rockets traded him. The Rockets successfully traded him to OKC but now, Sam Presti is having problems in trading the point guard. The only team that shown interest is the Miami Heat.
But the problem is, the Miami Heat are now showing a lot of aggressiveness in acquiring Chris Paul. It was said that the Heat is more focus on acquiring Bradley Beal than Chris Paul.

There are no other interested suitors for Chris Paul and the Thunder don't want to let him play a single game next season. So, the final resort to this if the Oklahoma City Thunder failed to find him a trade partner, Paul might be forced to agree to a buyout. This way, he can find a new home and play for another contender.
Where would you like to see Chris Paul play next? Lakers? Clippers? Let's see.
Now, let's take a look at some NBA Highlights from Chris Paul. Enjoy!
Promo Links: