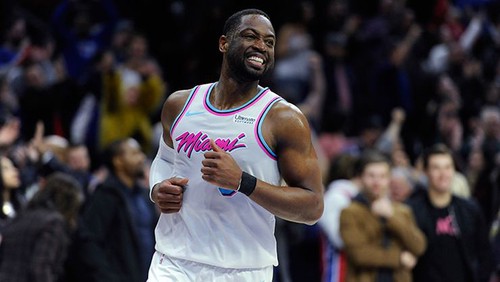 Dwyane Wade will either sign with Miami for next season or retire. The experienced player does not want to sign with another team, but has not yet made clear about his future.
According to Florida Sun Sentinel, Wade will either sign with heat or retire, "I do not have a B Plan. I think I speak very openly to everyone I share this process with. When I was traded to Miami, I said This is my place. I told you this in my first interview. So I have no intention of packing up my things and going anywhere else. My parents are here, my children are growing up here. If I don't wear the Miami shirt next season, I'm either wearing one of my sweatshirts or one of my jackets., "he said.
Heat can offer Wade a minimum contract of $2.4 million veteran due to the shortage of salary gap, or he will have an upgrade of $5.3 million in tax payments.
Wade, who was hanged by Cleveland Cavaliers last season to Miami Heat, spent 13 years of his career in Miami. Last season, a 36-year-old player who served in 21 matches in the heat shirt, 12 points, 3.4 rebound, 3.1 assists with the average struggled.