Thunder player got a double triple of 20-20-21, matching the legendary Wilt Chamberlain.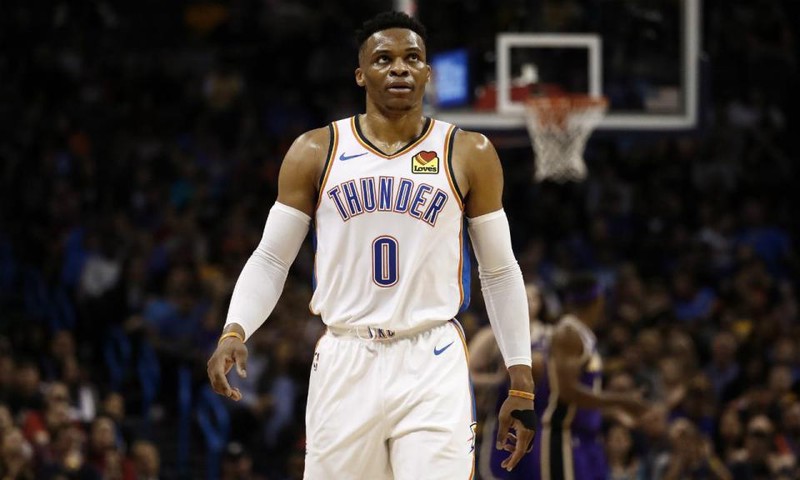 20 points, 20 rebounds and 21 assists: the numbers with which Russell Westbrook wrote his name in history.

The Oklahoma City Thunder player equaled, this Tuesday, the mark of the legendary Wilt Chamberlain from 1968, which was, so far, the only one to make a double triple of at least 20 points, 20 rebounds and 20 assists. At the time, 51 years ago, Chamberlain had 22 points, 25 rebounds and 21 assists.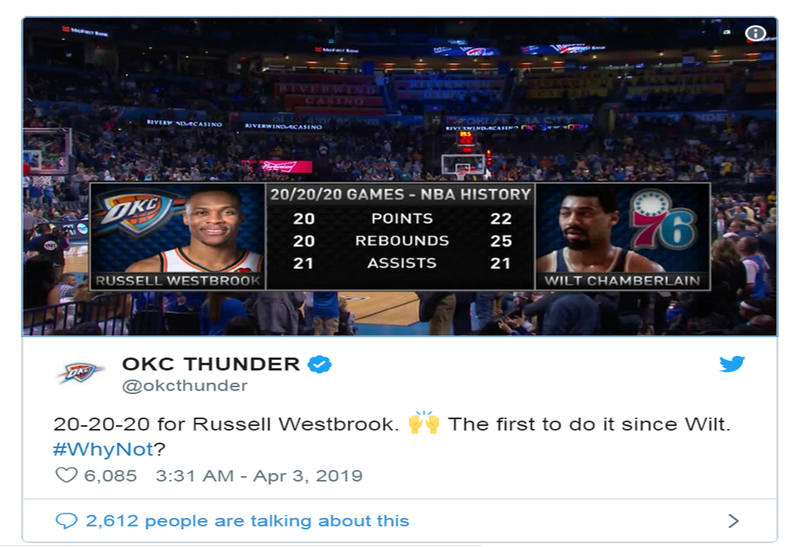 This Russell Westbrook´s mark (and what was also his 135th double triple of the career), was achieved in the closing seconds of the victory of the Oklahoma City Thunder against the LA Lakers (119-103).

You can see him becoming the 2nd-EVER to Post 20p/20a/20r In A Game here.