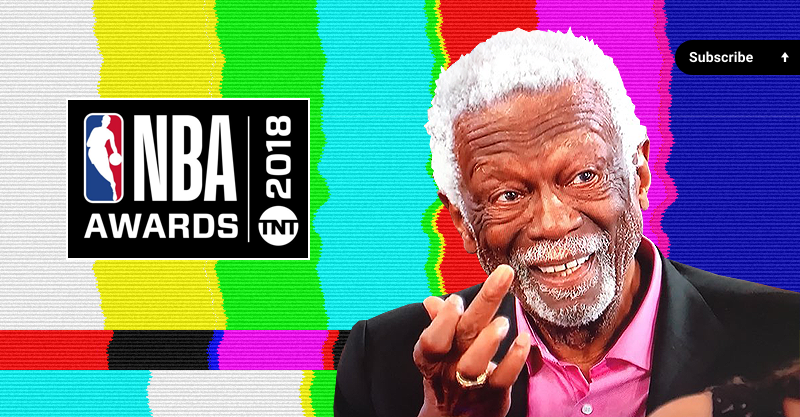 "Not a rookie" has won. Respect for the athletes.

Dwane Casey "Coach of the Year". Yep, it's true :)

Victor Oladipo can sing!

How told Russell Westbrook: "If you don't want it, i'mm get it". This time he took only "Best style" award.
Bill Russell and his finger

Beard with style: "I'll see y'all next year...swag!"
LeBron James true MVP?