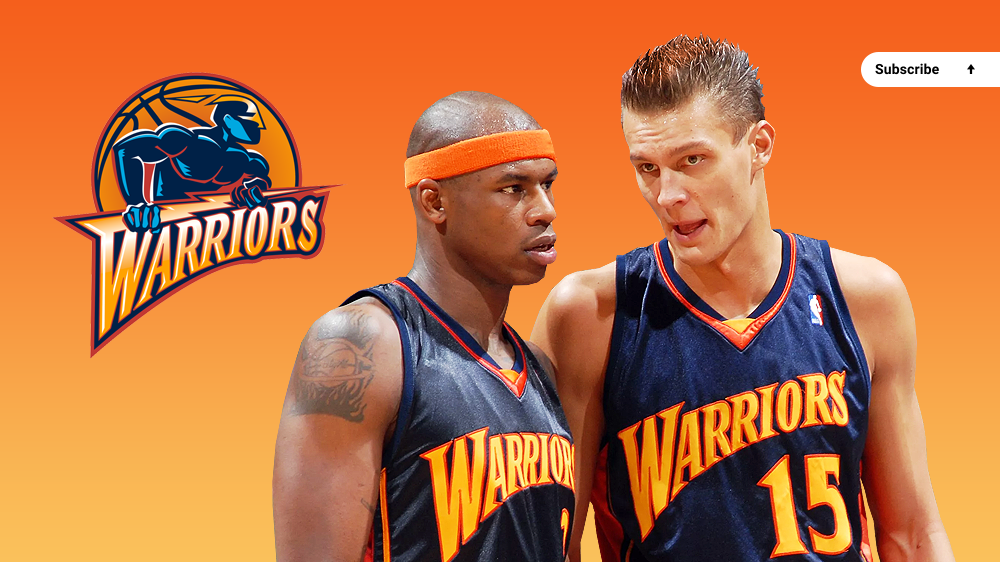 Introduction
The time has come. This is my coming out. Scorum announced about new competition for the authors, and this time I will speak. As you noticed, I'm Goldent State Warriors fan. Probably, most hated team right now.
Retreat )
Originally, I came from very small, but proud Baltic country of Latvia. Due to the fact, that we are 2 million country, we can't boast of a large number of top-level athletes. So, every time when we got talent, we follow with heart for his every single step.
2004 Draft
And time has come. 2004 years NBA draft was the start of my journey. Latvian center, Andris Biedrins, was selected in the 1st round with the 11th pick. He was first drafted Latvian player in history of Latvia. Due to a various reason, Gundars Vetra who played 13 games for Minnesota Timberwolves in 1992-93 season, doesn't count like first Latvian player in NBA.
Andris Biedrins was selected by Golden State. Warriors just finished 12 in the West with a negative balance of 37-45 in the 2003-04 regular season. In order to understand the scale of the tragedy, I will only say that the last time the Warriors took playoff spot, was the 1993-94 season. At the time of the draft, Golden State leaders was Troy Murphy, Mike Dunleavy and Jason Richardson. Not too much.
I don't understand how band wagoners can cheer for a player, and not for his team. So, I started to follow most perspective Latvian player and at the same time, enjoy the successes of the Golden State. The team was very active in the free agency. Rookies had a lot of playing time to improve. And it begun to give the results, invisible for the regular fans. Next two seasons Warriors finished at the same place as before. I watched 96 loses in these 2 seasons, but there were victories too.
We Believe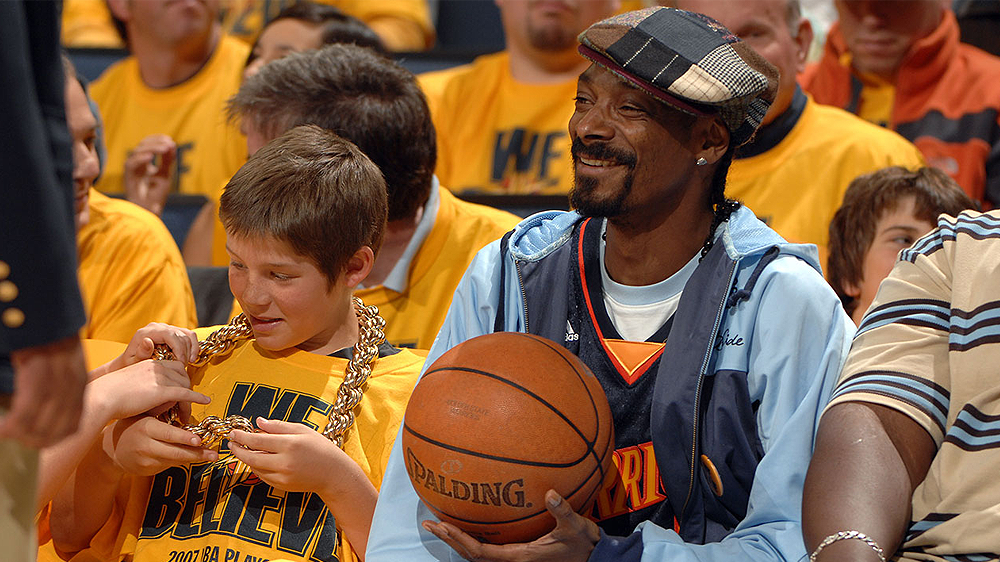 The 2006-07 season gave us hope. It was started with "We Believe" slogan. And we believed. My favorite team finished 8th seed in the West with 42-40 balance. Andris Biedrins was amazing this season. He scored 50+ double-doubles in a row. Monta Ellis was named as most improved player of the year. Golden State Warriors beat Dallas in the first round of the playoffs, winning series with 4-2. But we were short, losing to Jazz in the next round. The most memorable moment for me, was the Baron Davis dunk over the Andrey Kirilenko (former DPOY).
The 2007-08 season promised many hopes. I was looking for another success (playing in playoffs). Now it seems funny. Warriors finished season with 48 wins, but that was not enough. Stunned.
Rebuilding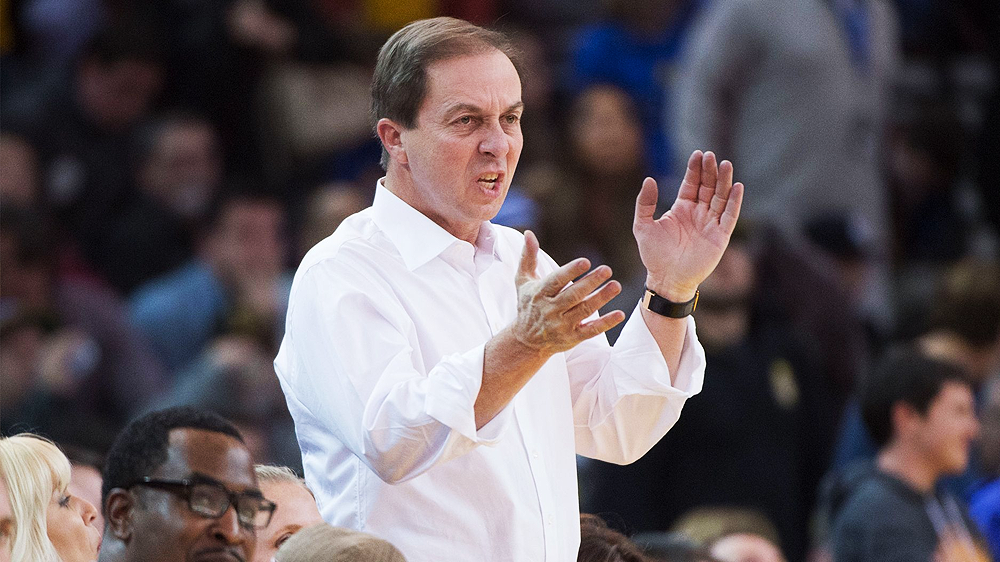 And then the team has gone to rebuild, again. The team that beat Dirk & Co disappeared. Then Golden State Warriors drafted Stephen Curry in 2009 NBA draft. On November 15, 2009, the team was sold to a group of investors led by Joe Lacob. They promised champions title for the Warriors, but all the fans just laughed. Warriors management finally decided who will be their franchise player. Monta Ellis left team, but Stephen Curry stayed.
Amazing Andris Biedrins
As an Andris Biedrins fan, I must talk about his success on my favorite team. Biedrins was amazing and very productive in his rookie years at the Bay area. As a result he earned $64 million contract. Unfortunately, after signing this agreement, he gave an interview to Latvian sports newspaper, where stated, that he doesn't want to be injured too much. After signing a new contract, he stopped working and his results quickly flew down.
Warriors results flew too, at the same speed. Warriors has won 114 games for the next 4 seasons, averaging 28 wins per season. Yes, I suffered less than the Sixers fans, but this is a completely different story.
Rookies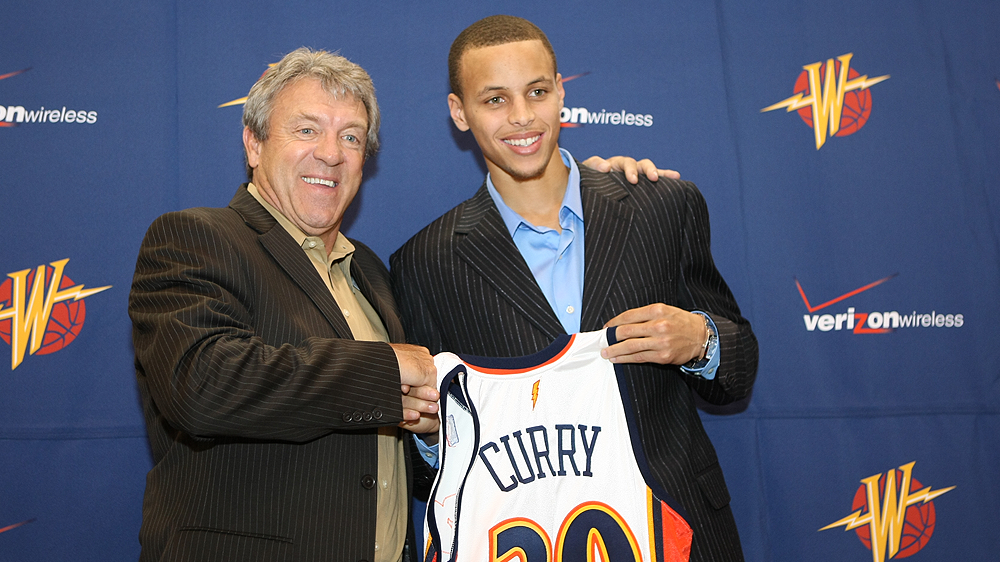 The team grew with the rookies. And now, after 8 years, Golden State Warriors participate 2 years in a row in the NBA playoffs. It's a success! This success is really overshadowed by the fact that Biedrins was benched, and the last year of his contract/career was traded to Jazz. There were rumors, that after Biedrins arrivals to Utah, they bought soft benches for the players.
Biedrins has gone. But my first love still here. Every time I force myself to cheer for another team, because Golden State Warriors is not fair. The mind accepts this, but the heart can not be deceived.
Four finals and three rings. We are Warriors, and we are coming for three peat. Hope you are not hate me now.