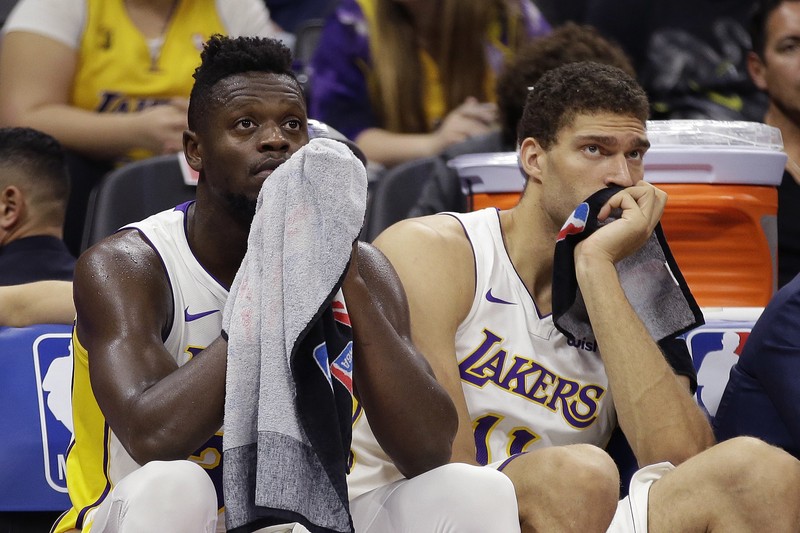 What's up basketball fans! I am here again @dwin0603 for another episode of NBA Rumors, to give you the hottest and latest news and trade rumors all around the NBA! Let's do it basketball fans!

Magic Johnson let Lopez and Randle go
All the attention of L.A.'s front office in the past offseason is in LeBron James but with how bad the team is looking right now, they should've paid more attention to some of the players that can help him and the team succeed. What I'm talking about is the Lakers' bigs, Julius Randle and Brook Lopez who could've done more and help LeBron James and the Lakers reached the playoffs this season. But Magic did not do anything to retain them or he's just not planning to retain them. Instead, he collected a bunch of role players like JaVale McGee, Michael Beasly and Lance Stephenson who are not enough to bring help to the Lakers.
The worst part about this is that those two players that Magic let go are doing a terrific job with their current teams now. Look at Brook Lopez bring a huge impact in the bucks offense averaging 12 points and now bound to dominate the East and aim for a championship run. Julius Randle who is playing the best season of his career averaging over 20 points per game and almost 9 rebounds for the New Orleans Pelicans. It's really regrettable because of what those two are showing but there is nothing they can do. Magic didn't listen to his coaching staff to retain the two big men so he should now be regretting this decision.
There is a huge problem in Golden State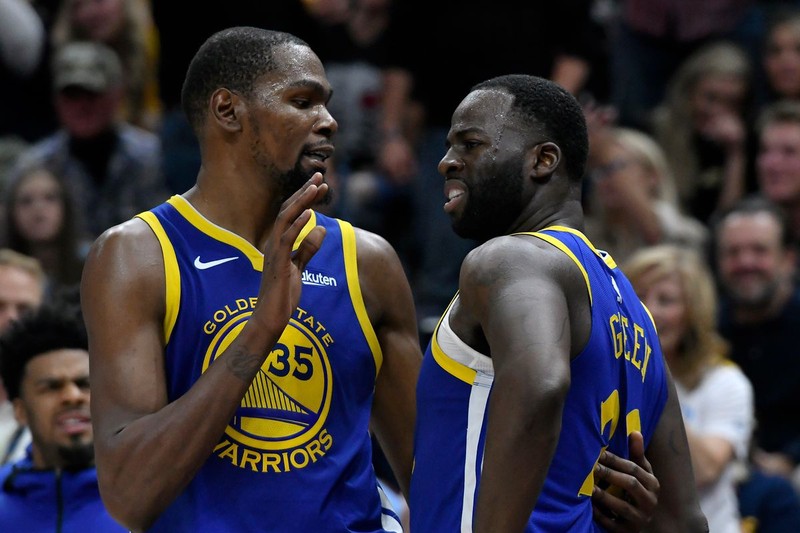 We thought that the Warriors are going to dominate the league as we've never seen before after they brought DeMarcus Cousins in their team but that does not happen. There are a lot of issues with the team and I don't see them playing as happy as they are when they won their first championships. The fun is not there and Curry, who is the leader of the team and the one who is the joy-bringer also couldn't handle the situation right now. There's a lot of altercations, between the players, especially Durant and Green, and also with Coach Steve Kerr. Klay Thompson also unexpectedly called out the fans for their lack of support. Man, are you kidding me? The fans in Oracle Arena are one of the loudest and best fans in the world. How can he say that? There is really a problem there and they should handle that before the playoffs begin.
Isaiah Thomas might've played his last game with the Nuggets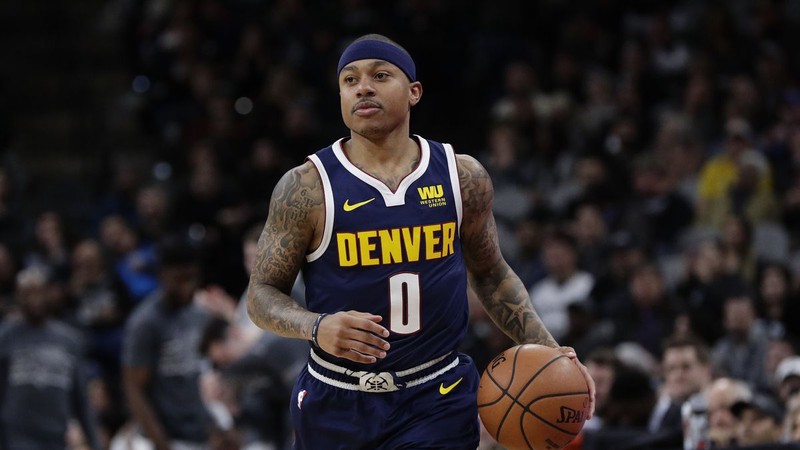 Isaiah Thomas just returned from injury and aiming to regain his true form and level of play but the Denver Nuggets has no use for him as they cut him and take him out of the rotation. Another year of failure is awaiting and the former all-star guard is likely to have played his last game with the Denver Nuggets. Now, he should start finding a new home for him where he can establish himself again as one of the best scorers in the league.
That is all for today folk! I would love to hear your opinions about this article so drop your comments now and let's have some basketball talk! :)