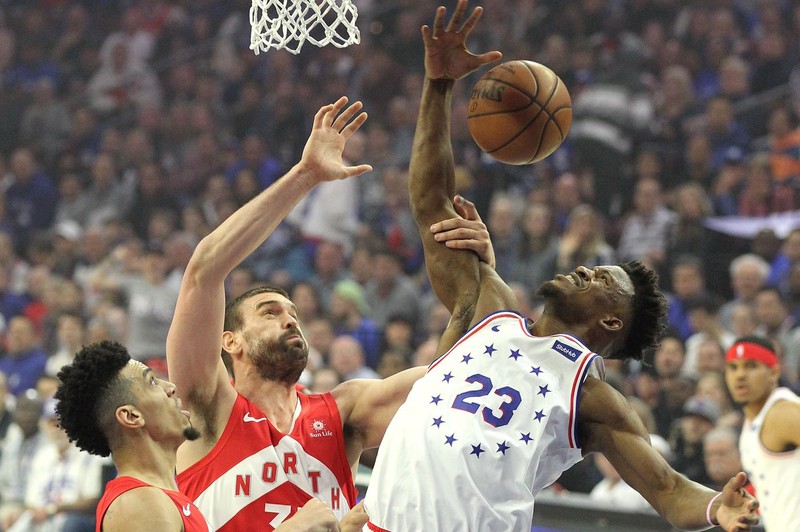 What's up basketball fans! I am here again @dwin0603 to give you another exciting basketball discussion for another episode of NBA Talk, and today we will have a short recap of the match between the Philadelphia 76ers VS Toronto Raptors in Game 6 of their best of 7 playoff series for the Semi-finals. Let's start!

On Thursday night, the Philadelphia 76ers defeated the Toronto Raptors, 112-101 led by Jimmy Butler and Ben Simmons combined 46 points. Game 7 will be in Toronto on Sunday night.
Game Recap
Butler and Simmons get it going early in the first quarter showing Philly fans that this battle is not over for them. Butler calls out for Simmons to be more aggressive in attacking the basket like he usually does in the regular season because that is what he does best. Simmons responded and scored 8 points with 5 assists. Embiid was scoreless in the first period, he's still battling a stomach bug and a bad left knee. In the second period, the Sixers converted their outside shots to pull away and give the Sixers a double-digit lead. Philly did a great job defending Kawhi. They doubled him almost every time he touches the ball but he still somehow managed to pass it to an open man.
Butler was on fire in the first half and he just showed the league that he is a max player that can lead a team in big games. He scored 19 points in the first half and the highlight of the 19 points is when he picked the pocket of Kawhi Leonard, stole the ball and then throw down a huge slam in the final seconds of the second quarter that gave the Sixers a 58-43 half time lead.
With no reliable back up center, Embiid was forced to play a lot of minutes despite his bad condition. But it's fine. He's a great competitor. He loves this kind of moments and he lives with it. And the moment Embiid sat in the bench to take a breather, his back up center Boban Marjanovic took his place but the Raptors took advantage of the opportunity and create a 12-0 run that cuts the 19 points lead to only 7 points.

But when Jo comes back, he provides the much-needed energy and immediately shows his presence defensively. He blocked Kawhi Leonard layup late in the third and the crowd loves it. Then, Embiid's block on Kawhi results into a Ben Simmons layup in transition that gave the Sixers an 18 point advantage which the Raptors couldn't trim anymore as Philly wins it 112-101.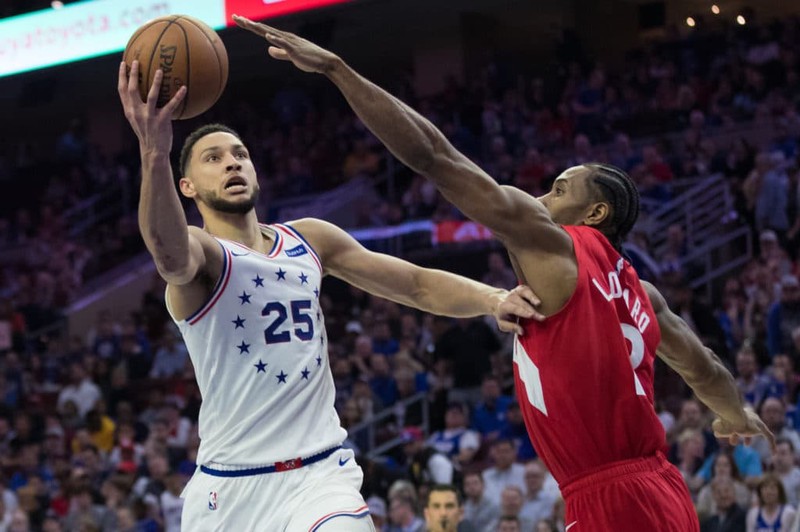 My thoughts
Ben Simmons finally shows up after awful games all throughout this series. He woke up and became the triple-double threat he usually is. But it's still Toronto who has the edge in Game 7 because of their home court advantage. Philly was also very inconsistent in this series. Good thing for them in Game 6 is they converting on their outside shots and the Raptors are not. Toronto miss 14 of their 17 three-point attempts in the first half and only scored only 4 fastbreak points also in the first half. Jimmy Butler is the heart of the Sixers and I saw the fire in his eyes every game. His defense is top notch and his hustle is on a different level. You'll understand what I'm saying if you watch the whole game. He gave all the effort he can in every possession and if he plays like this in game 7 and his teammates respond, I think they can beat Toronto on the road. They just have to beat Kawhi Leonard.
Stats
Jimmy Butler - 25 pts, 6 reb, 8 ast
Ben Simmons - 21 pts, 8 reb, 6 ast
Joel Embiid - 17 pts, 12 reb
Tobias Harris - 16 pts, 9 reb, 5 ast
Kawhi Leonard - 29 pts, 12 reb, 5 ast
Pascal Siakam - 21 pts, 6 reb
Kyle Lowry - 13 pts, 5 reb, 6 ast
That is all for today folks! I would be glad to hear your thoughts about this article, so drop your comments now and let's have some basketball talk! 😁