What's up basketball fans! I am here again @dwin0603 to give you another exciting basketball discussion for another episode of NBA Talk, and today we will have a short recap of Game 3 of the NBA Finals. Let's start!

It was a lonely night in Oracle Arena as the Golden State Warriors falls to the Toronto Raptors in Game 3, 123-109 which gave them a 2-1 series lead. The Toronto Raptors are poised from the beginning until the end of the Game dominating Game 3 on the road. Toronto knows how important this game was for them because they don't want to fall to 2-1 then play the next game again in Oracle Arena. They want to head back to Toronto with a 3-1 series lead and worst is a tied series at 2-2.
All Toronto players played well especially the big names like Kawhi Leonard, Kyle Lowry, and Pascal Siakam. It was a good shooting night overall for the Raptors as Lowry, Fred VanFleet, and Siakam shot exactly 50 percent from the field while Leonard, Danny Green and Marc Gasol shot above 50 percent. They all did well all game especially the veteran guard Danny Green who made 6 triples to finish the game while Lowry hits 5 threes. Serge Ibaka didn't contribute that much in offense but he gave the Raptors an outstanding defensive effort 2 steals and 6 blocked shots.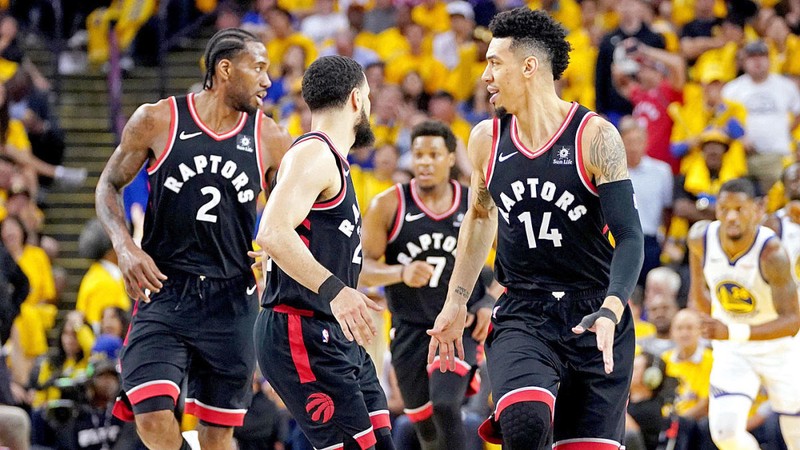 It was a very tough night for Steph Curry as he felt helpless with Kevin Durant and Klay Thompson out with an injury. He scored 47 big points with 8 rebounds and 7 assists. I felt sorry for Curry after having a taste of the burden of carrying his team without any legitimate help when he needed it most. He now felt the burden that LeBron carried back in the 2015 and 2017 NBA Finals. And one sad part of this is, he wasn't the one who's responsible in taking the rebounds the most, he's not the one who has to be the leader defensively, he's not the one who should block the shots and play the passing lanes and he didn't have to guard Kawhi Leonard who's the best player of the opposing team.
The worst part of this is, he has a former Finals MVP in Andre Iguodala, a DPOY Draymond Green and a 4-time All-star and 2-time All-NBA DeMarcus Cousins but still, he couldn't carry this team to win. We just couldn't compare what LeBron has done in 2015 and 2017. He carried that team with all the load on his shoulder. Now, Steph is feeling it right now and he needs some help.
That is all for today folks! I would love to hear your thoughts about this article, so drop your comments now and let's have some basketball talk! :)