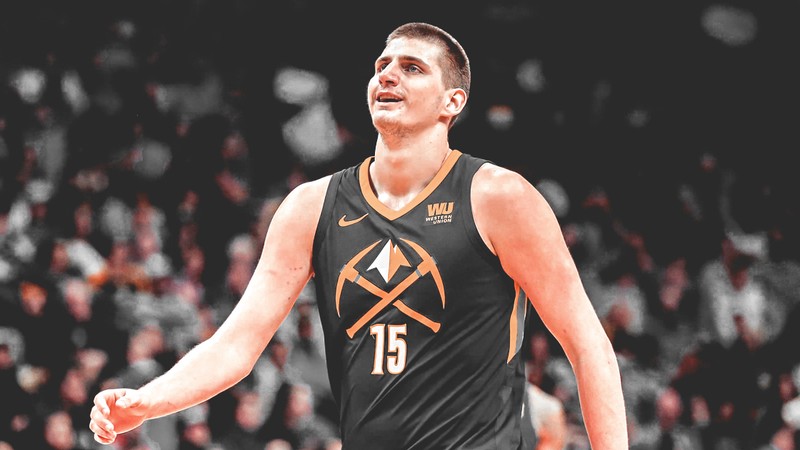 What's up basketball fans! The all-star game is nearing and the all-star voting started already. Now, I am here again @dwin0603 to give you another exciting basketball discussion for another episode of NBA Talk and today, we will talk about the possible first-time all-stars. Let's do this!
One of the best things in an NBA career is making it to the all-star game even once. Being in an all-star game simply described how good a player is. Obviously top tier superstars are always the front runners in the all-star voting. Players at a level of LeBron James, Steph Curry, Kevin Durant and others are surely the top vote-getters. But sometimes, even if a player played spectacular and showed that he can compete with those stars, there is always a situation where people don't recognized ones talent. Sometimes, some really good players are being unnoticed despite their outstanding performances and ended up being snubbed. Some are getting selected early in their career and some are being selected taking some years to improve themselves. Now, let's take a look at the possible first-time all stars.
Luka Doncic
Let's start with the young stars. Luka Doncic has taken the league by storm with his early emergence. I don't even look at him as a rookie. The kid is not a rookie anymore and he is leading the Dallas Mavericks into contention. The Mavs are trying to compete now with Luka being their leader. It's even possible for him to take the Mavs to the playoffs. He's a solid scorer with so much to offer, a facilitator who can run the floor and make plays, and a clutch player who can close games and take responsibility when needed. His basketball IQ is really something and his mentality is truly impressive. I will not be surprise if Luka make it to the all-star game even if he is a rookie.
Take a look at some of Luka's highlights.
Devin Booker
The Phoenix Suns are still one of the worst team in the NBA and it's bothering because they are one of the worst for several seasons now. Devin Booker made a statement last season that that will be the last time that they will not make the playoffs. But obviously, the Suns isn't going anywhere this season and they will still end up not making the playoffs. I thought he would bring the Suns to another level when he said that but still, it's the same as last season. But despite all of that, I still think Booker deserves to be an all-star. He is one of the best young scorers in the league and I believe that when the right time comes, the Suns will get out of the slump and come back to the playoffs in the future.
Nikola Jokic
The Denver Nuggets is the best team in the Western Conference right now and Nikola Jokic's vastness is the main reason why the Nuggets are enjoying success early in the season. Jokic is a one of a kind player. His vision as a center is out of this world. He can be a point center at times and still dominate the paint. He is so smart and has the complete package for a modern center. He has a sweet shooting touch which makes him more dangerous. I think he will lead the Denver Nuggets all the way back to the playoffs and I think they can escape the first round. He will surely be an all-star this season.
Mike Conley
Mike Conley has always been snubbed year after year in the all-star voting. I think he's one of the elite point guards in the NBA still and he deserves a spot in the all-star game. Conley is leading the Memphis Grizzlies even though Marc Gasol is not performing well. His scoring is impressive as well as his defense. I thought that the Grizzlies will fall down this season but they are fighting and competing. This season, Conley should be an all-star and I think he deserves that before his career ends.
My honorable mentions are Ben Simmons, Jayson Tatum, Nikola Vucevic and Kris Middleton.
That is all for today folks! I would love to hear your thoughts about this one so drop your comments now and let's have some basketball talk! :)