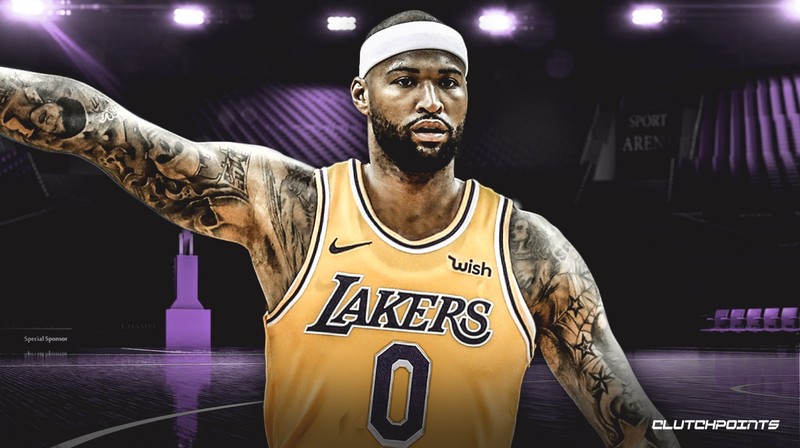 What's up basketball fans! I am here again @dwin0603 to give you another exciting basketball discussion for another episode of NBA Talk, and today we will talk about the latest news and updates for the 2019 NBA Free Agency! Let's start!

After Kawhi Leonard decided to sign with the Los Angeles Clippers, the Los Angeles Lakers sign DeMarcus Cousins to a one-year veteran minimum deal according to Adrian Wojnarowski of ESPN.
After waiting so long for Kawhi Leonard's decision, the Lakers missed out on quality free agents in the free-agent market. And they have to settle for DeMarcus Cousins as he is the best remaining free agent out there. There are still spots to fill up and the Lakers can still try to bolster their roster. Adding Boogie Cousins can be a huge risk but it's not that much of a risk because it's only a veteran minimum contract. We already saw Cousins and Anthony Davis played together in the past. They did a great job together in New Orleans. And they were dominant before Cousins injured his Achilles. It was the best frontcourt duo at that time and the two are unstoppable together in the painted area.
Lakers also retained Rajon Rondo. That's a great thing because Rondo also had some history playing with AD and Cousins together. And he's terrific during their time together. They surprised the Portland Trail Blazers in the 2018 playoffs and swept them in the first round. Rondo was the key to their success as he played outstanding dishing assists and making plays throughout that series.

It will be an exciting season to come and the Lakers now have a better chance to prove themselves and get back to the playoffs again. Let's see if Cousins can bring his A-game next season with the Lakers.
That is all for today folks! I would love to hear your thoughts about this article, so drop your comments now and let's have some basketball talk. 😁

Promo Links for @promo.scr: