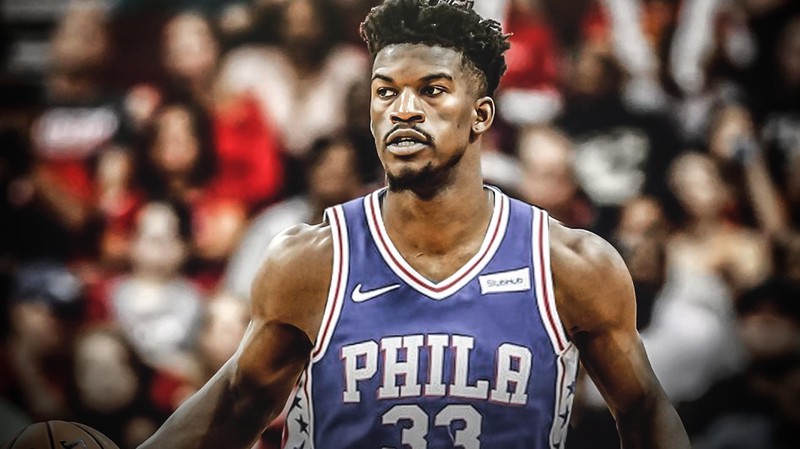 What's up basketball fans! I am here again @dwin0603 to give you another exciting basketball discussion for another episode of NBA Talk, and today we will talk about the latest news and updates for the 2019 NBA Free Agency! Let's start!

Everybody was shocked by Jimmy Butler's decision to join the Miami Heat. Everyone expected him to join a championship contender like the Los Angeles Lakers, Los Angeles Clippers, or even the Philadelphia 76ers. But, Jimmy has different thoughts in mind and nobody saw this coming. The Sixers almost made it passed the second round if weren't for Kawhi Leonard's legendary game-winner in Game 7 of the second round of the playoffs. It just shows that the Sixers are just missing some key pieces or maybe a lack of experience. But, they almost made it and Butler was a huge part of it. Philly looks to come back stronger next season as they try to retain Jimmy Butler but Butler wanted to move on.
According to NBC Sports, General Manager Elton Brand and the Philadelphia 76ers offered Jimmy a massive $190 million max contract to stay in Philly. It's exactly what Butler wants and demands but he turned it down and join Miami Heat for only $141 million deal for four years. It was a sign-and-trade deal that ship Butler to the Heat and Philly got Josh Richardson from the Heat as part of the deal.
Luckily for the Sixers, they successfully retained Tobias Harris for a five-year deal worth $180 million and signed veteran all-star forward Al Horford for a four-year $109 million deal.
Even if they lost JJ Redick to the Pelicans and Butler to the Heat, they are now the toughest team in the Eastern Conference as Kawhi Leonard leaves the Toronto Raptors and Kyrie Irving leaves the Boston Celtics. The Sixers and the Milwaukee Bucks are now the teams to beat in the East.
Let's take a look at Jimmy Butler's Sixers highlights.
That is all for today folks! I would love to hear your thoughts about this article, so drop your comments now and let's have some basketball talk. 😁

Promo Links: