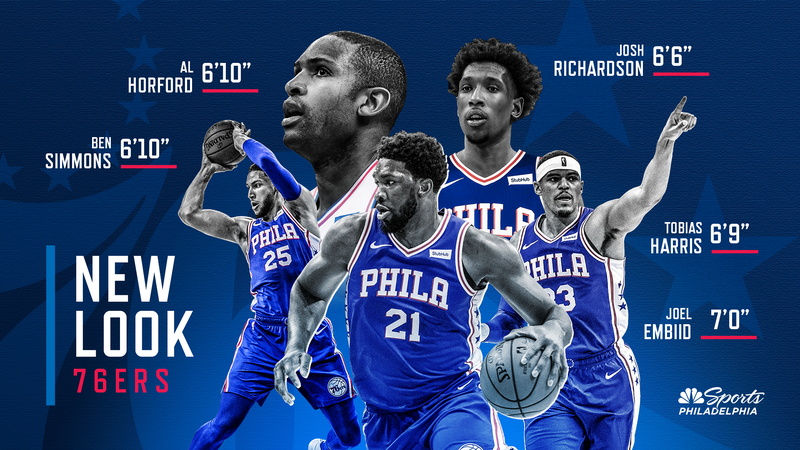 What's up basketball fans! I am here again @dwin0603 to give you another exciting basketball discussion for another episode of NBA Talk, and today we will talk about the latest news and updates for the 2019 offseason! Let's start!
The Philadelphia 76ers are ready to reign in the Eastern Conference now that Kawhi Leonard went west again to join the Los Angeles Clippers. Even after losing Jimmy Butler to the Miami Heat and JJ Redick to the New Orleans Pelicans, the Sixers bolster their roster even more by acquiring one of the best big men in the league in Al Horford from the Boston Celtics. Horford signs a max contract for the Sixers. Tobias Harris also signs a max deal to stay with the Sixers. The sensational young star Ben Simmons also sign a max extension deal with the Sixers. And as a result, the Sixers might go over the salary cap in the next few years.
By the 2020-2021 season, the Sixers will have to spend $580 million for Joel Embiid, Ben Simmons, Al Horford, and Tobias Harris. That was a huge amount for only four players so they should make the most out of it and win a championship.

With that huge amount, there are doubts that the Sixers can keep this core intact for the next few years. Joel Embiid and Ben Simmons are their priorities as they are both young and they are both drafted by the franchise. They are the franchise's cornerstone.

That is all for today folks! I would love to hear your thoughts about this article, so drop your comments now and let's have some basketball talk. 😁

Promo Links:
https://www.facebook.com/hooppress/
https://www.facebook.com/nbacourtvision/?modal=admin_todo_tour
https://jamaa.com/profile/dwin0603