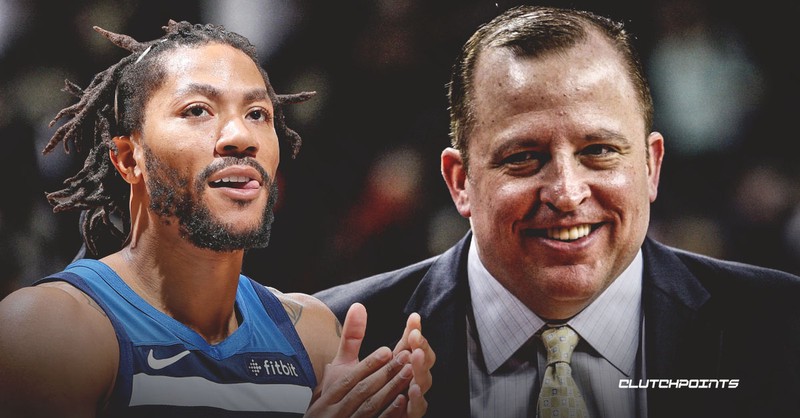 What's up basketball fans! I am here again @dwin0603 to give you another exciting basketball discussion for another episode of NBA Talk, and today we will talk about Derrick Rose's comeback season and who's the man behind all of this. Let's start!
Being an NBA player is tough. It's not always fame and money. Sometimes, there are players who suffers from different challenges and one of the worst challenges is being in the top of the basketball world and then going down fast and being forgotten by the people. Or in other words, you are doing what you love to do then everything ends due to a certain situation and then you are forced to stop doing what you love. But even if you fall down or put in a situation like this, there is always hope. There is no reason to stop and the only way you're going to loose is when you stop trying and accepting it's over even if you can still do it. All of this happened to Derrick Rose.
Derrick's story was one of the most inspiring stories in NBA history. From becoming the Most Valuable Player in 2011(Youngest MVP) then suffering a career-ending injury, to coming back again and proving himself. We all know how he redeemed himself and come back strong this season. But this is not possible if not for the people who helped him to be great again. One of the main reason for Derrick's strong come back is the man named Tom Thibodeau. His Coach in Chicago where he becomes successful and the man who mold him to become the MVP.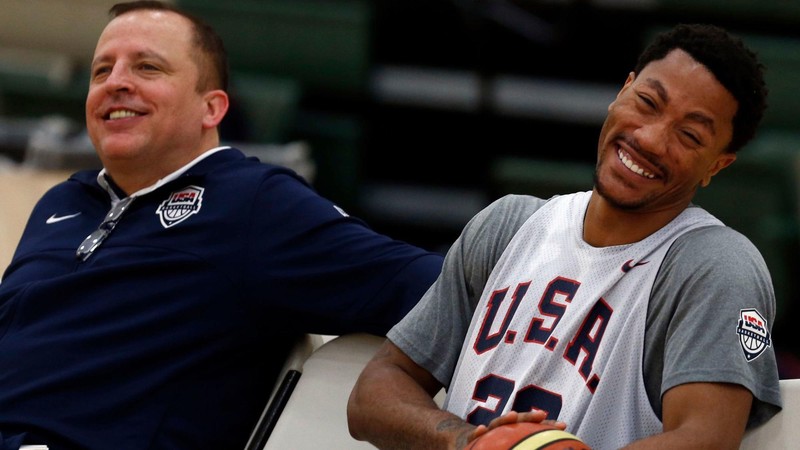 Being an NBA players is not always about playing, earning money and fame. They have to build relationships. Relationships with their team mates, coaches, the fans and all the people who are involve in their careers and it seems like Derrick Rose built a great relationship with Coach Tom Thibodeau. Of all the people who knows Derrick, Coach Tom is the one who knows best what Derrick can do on the court. After years of failure, struggles and time when Rose almost retired, there is one man who believes in him and let him show the world that he still can ball.
Rose is now averaging 18.9 points, 4.8 assists and 2.8 rebounds with a Player Efficiency Rating of 19.79 off the bench. And that performance gave him too many votes for the upcoming all-star game. And he is also one of the favorites to win the Sixth Man of the year award. Fans are starting to show some love again to Rose but there are still many haters.
In an interview, Rose addresses his appreciation for Coach Tim Thibodeau which he said the only Coach who believed in him. Here is his full statement.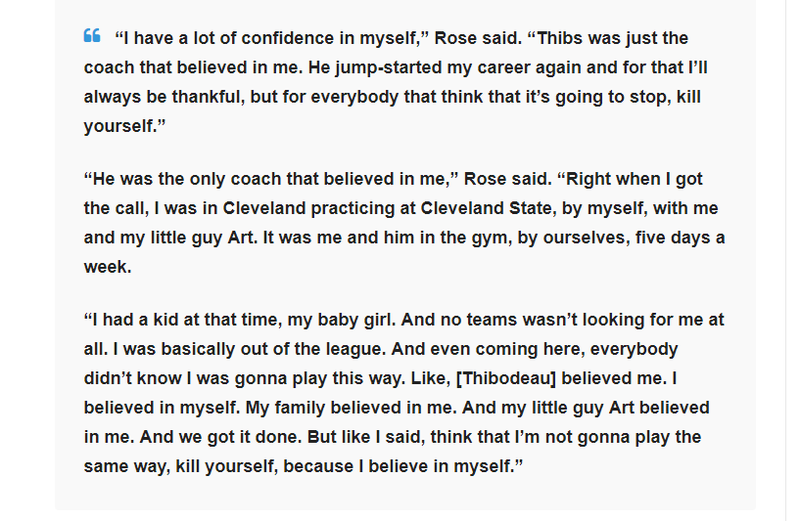 We should appreciate Coach Tom and how Derrick Rose came back again. He is now very confident and I believe that he can still continue this kind of performance for years to come. He regained his confidence and let's hope that he does not suffer any injury anymore. Even though Coach Tom is fired and not with the Minnesota Timberwolves anymore, I think Rose will be fine. He should just do what he does and continue playing while having fun. Rose's career will surely end up as one of the best stories in NBA history.
That is all for today folks! I would love to hear your thoughts about this topic so drop your comments now and let's have some basketball talk! :) I'll leave you with some Derrick Rose highlights.