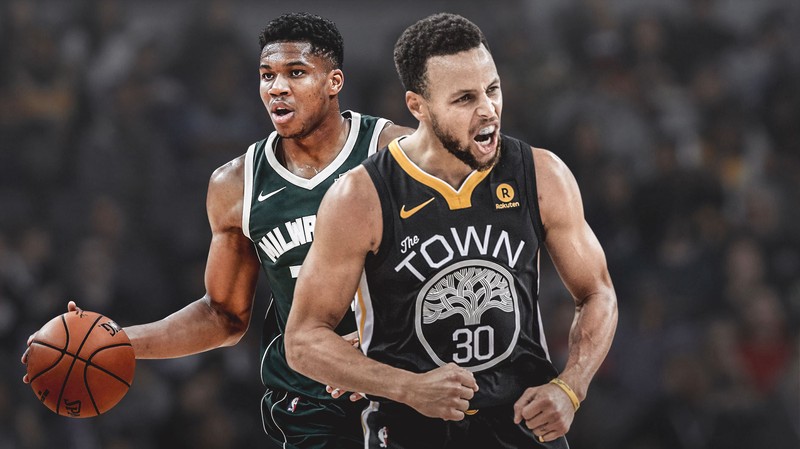 What's up basketball fans! I am here again @dwin0603 to give you another exciting basketball discussion for another episode of NBA Talk, and today we will talk about the latest news and updates for the 2019 offseason! Let's start!
The 2019-2020 season is on its way. It will be a fun and exciting season as we saw big moves in free agency. There are a lot of changes and a ton of duos being formed. But, in the eyes of many, the reigning MVP Giannis Antetokounmpo and the two-time MVP Stephen Curry will win the MVP award this upcoming season.
Giannis is set to have a better season after suffering a tough loss against Kawhi Leonard and the Toronto Raptors in the Eastern Conference Finals. He is more determined and he's got a lot better working hard this offseason. And on the other hand, Stephen Curry is set to lead his team again after Kevin Durant's departure. He will surely be the main man in offense and will have the touches he needed. He will play more minutes and will play the best basketball of his career now that he has to step up while Klay Thompson is out with an injury.
And according to The Westgate Las Vegas Superbook odds, Giannis Antetokounmpo and Stephen Curry are the favorites to win the MVP Award.
Well, in my opinion, Giannis or Curry is not guaranteed to win the award. James Harden had a phenomenal year last season. He puts up incredible stats and will surely want more next season. LeBron James also will show the world that he's still the best player on the planet. And lastly, Kawhi Leonard will prove that he is the new King now.
How about you? Who's your MVP next season?
That is all for today folks! I would love to hear your thoughts about this article, so drop your comments now and let's have some basketball talk. 😁

Promo Links:
https://friendster.io/dwin0603

https://www.facebook.com/hooppress/
https://www.facebook.com/nbacourtvision/?modal=admin_todo_tour
https://jamaa.com/profile/dwin0603