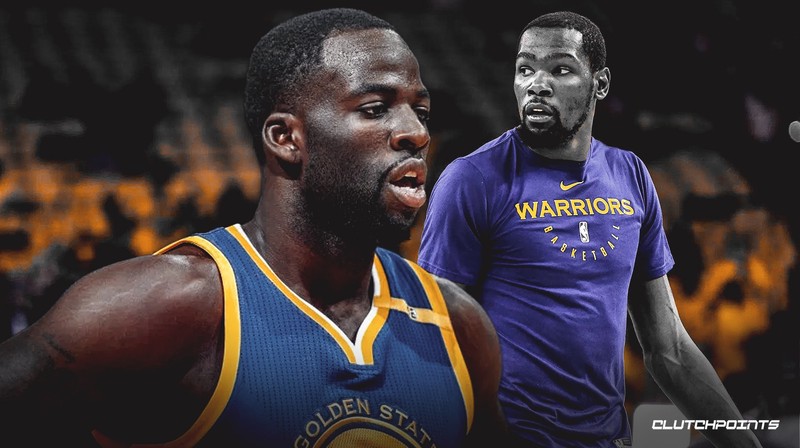 What's up basketball fans! I am here again @dwin0603 to give you another exciting basketball discussion for another episode of NBA Talk, and today we will talk about the latest news and updates for the 2019 offseason! Let's start!
Now that Kevin Durant is leaving the Warriors to join the Nets, Draymond Green was the number one person to blame about Durant's departure. It is because of their feud early in the 2018-2019 season where he and Durant were exchanging harsh words. And from that, it looks like KD and Draymond are not in good terms anymore.
But when Green was asked about his thoughts on KD's departure, he responded with positive thoughts.
Even if it didn't go well for them last season, they still enjoyed three years together winning two championships. Green and the Warriors will have to face tougher opponents next season and without KD, it will be much harder. But they have to move on. And for KD, this is the next chapter of his career and a chance to remove the snake image from him. A chance to make things better for his career.
That is all for today folks! I would love to hear your thoughts about this article, so drop your comments now and let's have some basketball talk. 😁

Promo Links:
https://friendster.io/dwin0603
https://www.facebook.com/hooppress/
https://www.facebook.com/nbacourtvision/?modal=admin_todo_tour
https://jamaa.com/profile/dwin0603