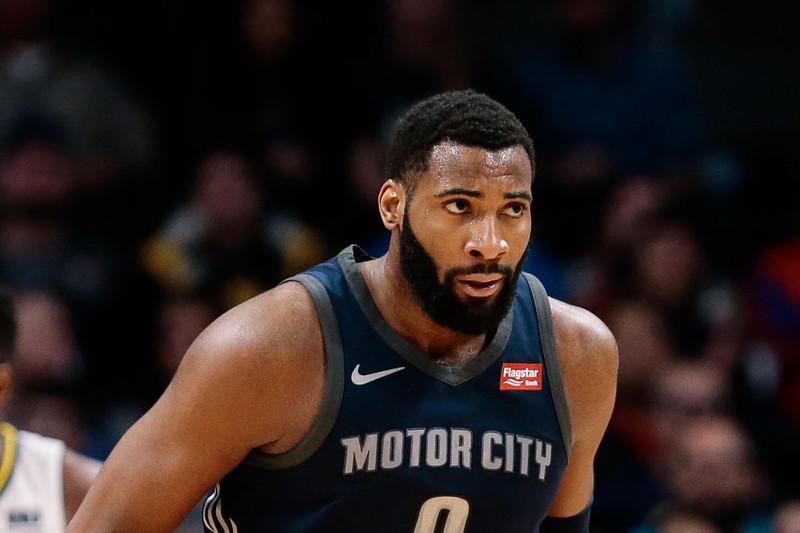 What's up basketball fans! I am here again @dwin0603 to give you another exciting basketball discussion for another episode of NBA Talk, and today we will talk about the latest news and updates for the 2019 offseason! Let's start!
Andre Drummond is an exceptional talent. He is one of the best big men in the league today. He's a two-time all-star playing for the Detroit Pistons for his entire career of 7 years in the NBA. But unfortunately for him, his team hasn't achieved success during his stay there. It has been a long time for him playing in Detroit without success. So, when he was asked about being a free agent in 2020, he felt excited.
He was the one who opens up the topic of free agency to a reporter. The reporter said that he is young and got a lot years left and he responded and said that he will be a free agent soon. Then the reporter asked him if he was looking forward to that. He seemed happy and excited talking about free agency and stated that he thinks that he is the only one that will have a big contract coming up that summer.
Pistons fans, are you excited? What are your thoughts about this? Is this goodbye for Andre Drummond? Will we see him in a different uniform in the 2020-2021 season? Let's see.
That is all for today folks! I would love to hear your thoughts about this article, so drop your comments now and let's have some basketball talk. 😁

Promo Links:
https://friendster.io/dwin0603
https://www.facebook.com/hooppress/
https://www.facebook.com/nbacourtvision/?modal=admin_todo_tour
https://jamaa.com/profile/dwin0603