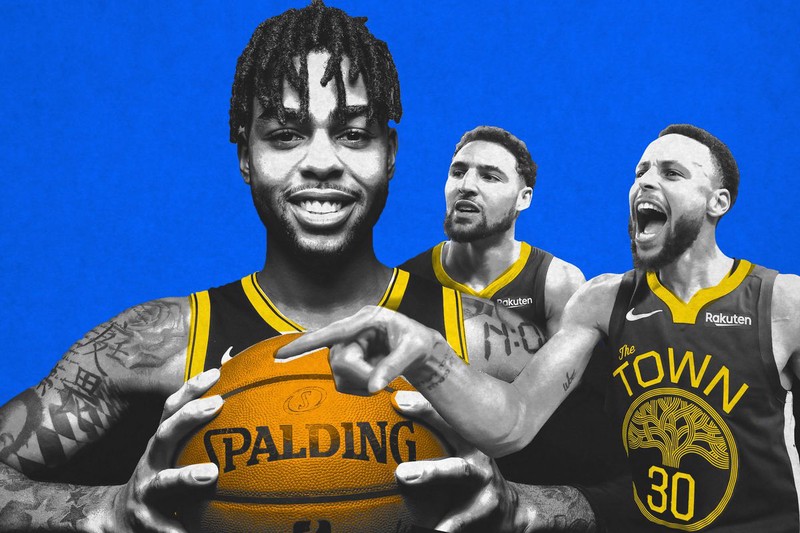 What's up basketball fans! I am here again @dwin0603 to give you another exciting basketball discussion for another episode of NBA Talk, and today we will talk about the latest news and updates for the 2019 offseason! Let's start!

We often talk about this one. How will D'Angelo Russell fit in with the Golden State Warriors? Will he play off the bench? Will he play the point guard position with Steph Curry as the shooting guard and Klay Thompson as the Small forward? How will the Warriors work thing out for these three guards?
Those are the questions that are frequently asked about the Warriors situation right now. But for their newest star D'Angelo Russell, he is not worried about his possible role with the Warriors. He knows his place and he knows where he can contribute.

D'Angelo Russell grows a lot as a whole during his last season with the Brooklyn Nets where he leads them to the playoffs. He's been developed into a leader and now with the Warriors, D'Lo is excited and he expects a lot of fun playing with his new teammates. Let's see how can Russell put up his game with the dubs.
That is all for today folks! I would love to hear your thoughts about this article, so drop your comments now and let's have some basketball talk. 😁
Promo Links:
https://friendster.io/dwin0603
https://www.facebook.com/hooppress/
https://www.facebook.com/nbacourtvision/?modal=admin_todo_tour
https://jamaa.com/profile/dwin0603