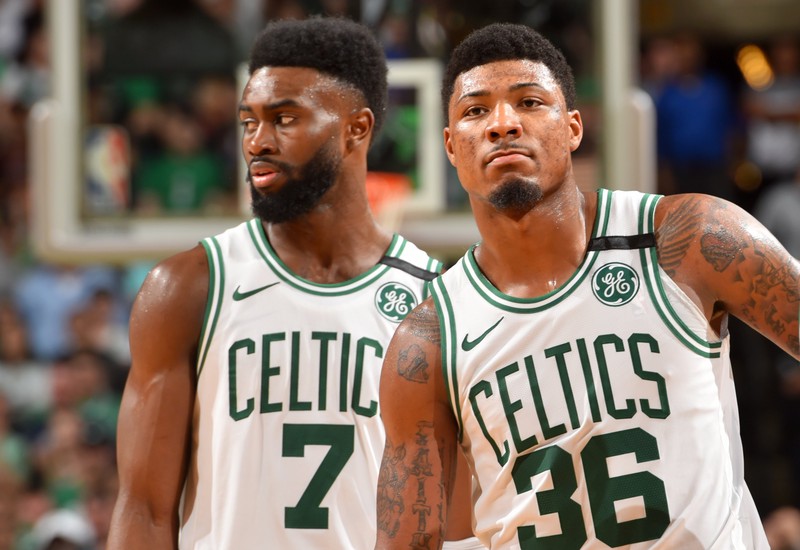 What's up basketball fans! I am here again @dwin0603 to give you another exciting basketball discussion for another episode of NBA Talk, and today we will talk about the latest news and updates for the 2019 offseason! Let's start!
Bradley Beal's name is all over the headlines when talking about trade rumors. And for the Boston Celtics, acquiring Kemba Walking is still not enough for them to be able to surpass the Philadelphia 76ers or even the Milwaukee Bucks. Despite losing key players like Kyrie Irving and Al Horford, they can still make a huge move to get another star.
It was said that the Celtics are eying Washington Wizards' all-star guard Bradley Beal in hopes to form new big three of him, Kemba and Jayson Tatum. They have enough assets and don't be surprised if they pull this trade off.

Beal is on his prime now and the tandem of him and Walker would be deadly offensively. We can put the Boston Celtics on top of the Eastern Conference if they complete this trade. But, for now, there are still no official offers so we have to wait if they will try some moves to get Beal.
That is all for today folks! I would love to hear your thoughts about this article, so drop your comments now and let's have some basketball talk. 😁

Promo Links:
https://www.sportstalksocial.com/@dwin0603

https://friendster.io/dwin0603
https://www.facebook.com/hooppress/
https://www.facebook.com/nbacourtvision/?modal=admin_todo_tour
https://jamaa.com/profile/dwin0603