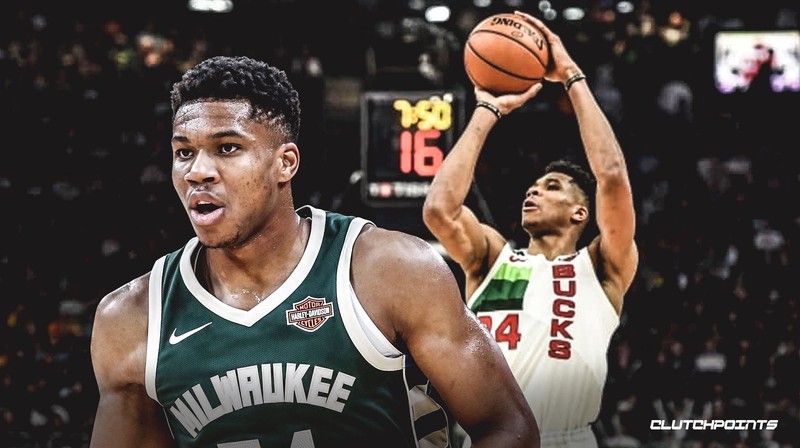 What's up basketball fans! I am here again @dwin0603 to give you another exciting basketball discussion for another episode of NBA Talk, and today we will talk about the latest news and updates for the 2019 offseason! Let's start!
The reigning MVP Giannis Antetokounmpo can almost do everything on the court. He's the most dominant player in the paint and he's quite a good playmaker when he plays point guard. The only weakness in Giannis' game is outside shooting. He's not that good of a shooter but he can improve that. The good thing is, he's still a better shooter than Ben Simmons.
Giannis respond to some critics about his outside shooting. He confidently said that he can win a championship without shooting the three.

If Giannis improved his outside shooting, he will be unstoppable. Nobody will be able to guard him easily. He is going to be a threat anywhere in the court and that would be a huge problem for the rest of the league.
Last season, the Bucks had some struggles offensively and one main reason for that is Giannis' outside shooting. The Raptors beat them because of Giannis' shooting struggles. Giannis is working hard this offseason and he surely will become a better shooter.
That is all for today folks! I would love to hear your thoughts about this article, so drop your comments now and let's have some basketball talk. 😁

Promo Links:
https://www.sportstalksocial.com/@dwin0603
https://www.marlians.com/@dwin0603

https://friendster.io/dwin0603
https://www.facebook.com/hooppress/
https://www.facebook.com/nbacourtvision/?modal=admin_todo_tour
https://jamaa.com/profile/dwin0603